Poul Henningsen: 'Light of the Future'
18.06.2020
Very rare 'Light of the Future' designed by Poul Henningsen & produced by Louis Poulsen, 1959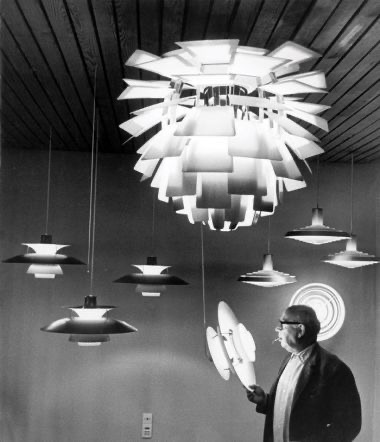 Poul Henningsen (1894-1967) was a leading figure in Danish design, and Denmark's first expert in lighting theory.
Henningsen's skill set was varied and diverse. He was an architect, critic, author and designer - though most commonly associated with his design of the PH-lamp series of incandescent lamps.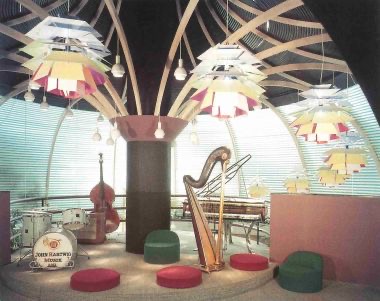 'The House of Tomorrow' was an ultramodernhome built as an exhibition space in Copenhagen in 1959. Henningsen installed 20 ceiling lights that fulfilled the futuristic theme of the interior.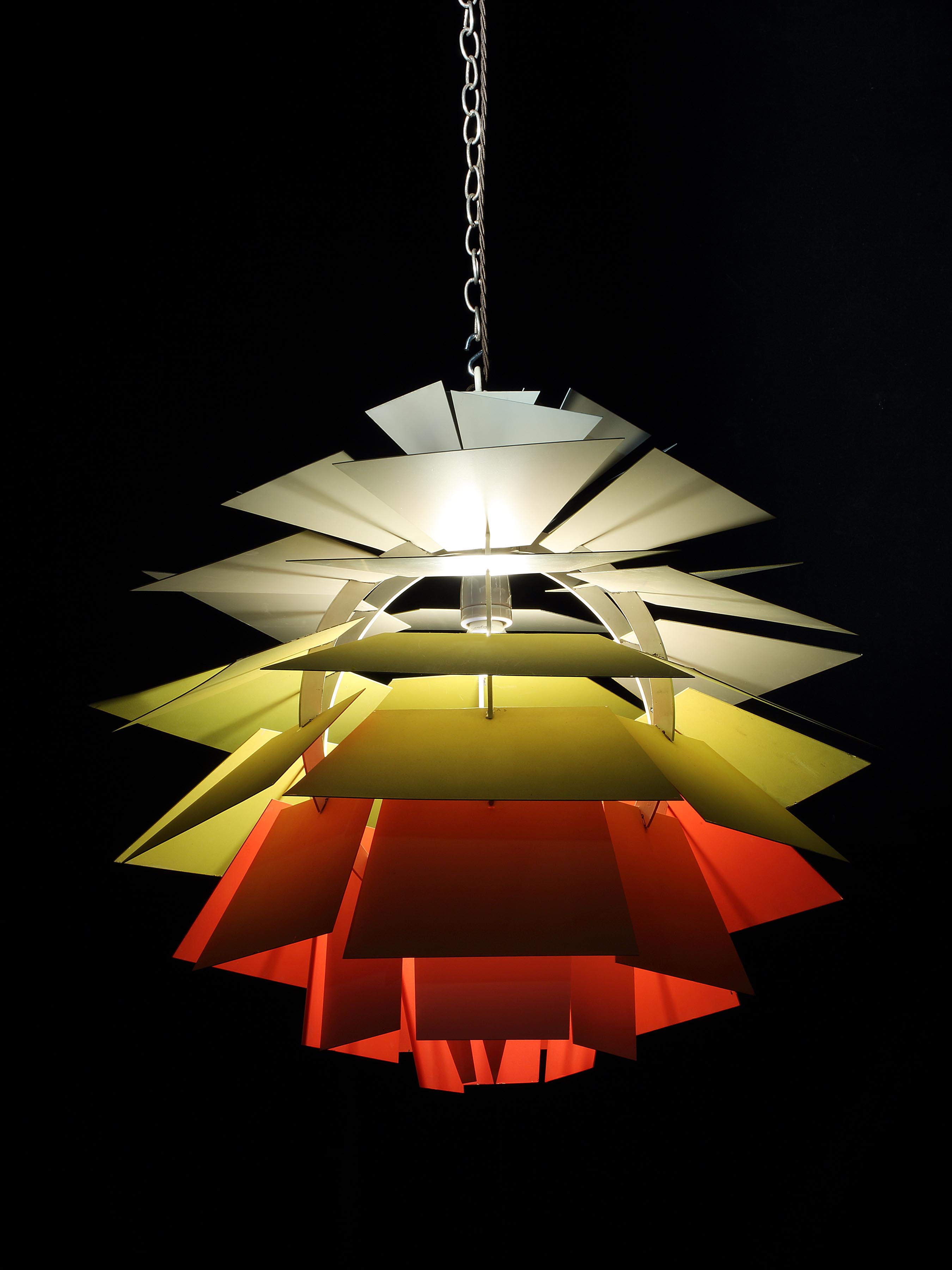 Designed to appear floating in space, these light sculptures captured the attention of the visitors with both their innovative fluorescent palette of reds, yellows and whites, and an interplay of darkness and radiant light.
Eighteen examples of the model remain, and two are in the permanent collection of the producer, Louis Poulson.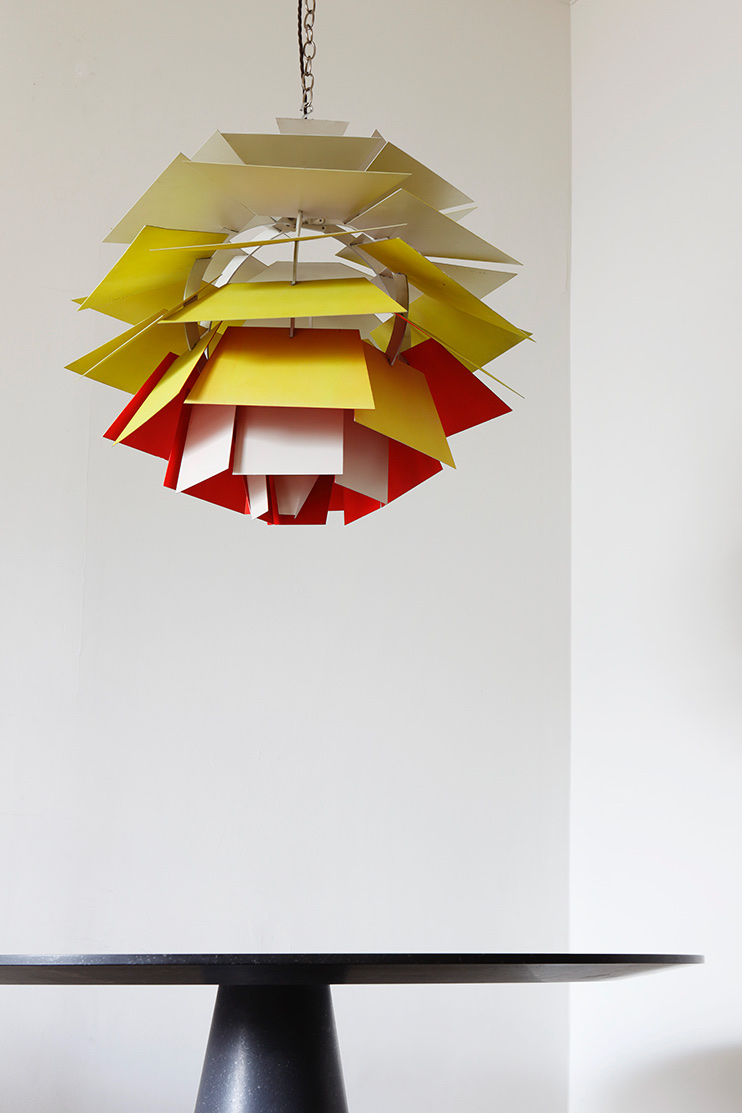 Based on the 'Artichoke' Light, a seven level shade fixture that, in Henningsen's words, combined the festive and the functional. The original design was allegedly inspired by his dream of making a lantern of 'free' leaves into the shape of a pine cone.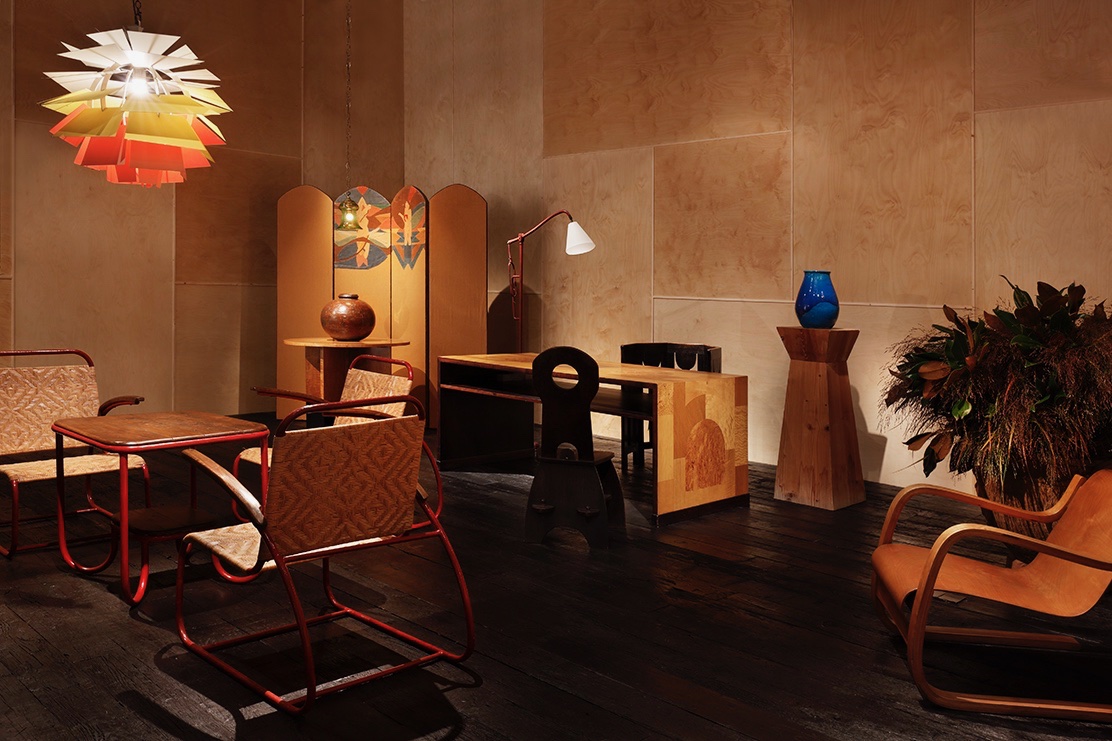 For further information and pricing on the 'Light of the Future' please see here.