Rose Uniacke Games
17.11.2020
Rose's own love of playing games with her family was the primary inspiration when designing and developing this unique collection of Rose Uniacke Games.
Chinese Chequers Board by Rose Uniacke
The Chinese Chequers Board is intricately hand-carved out of indigenous British Oak, with each piece is unique with slightly varying colour and finish due to the imperfections of the natural wood.
The board comes with six sets of ten beautifully coloured glass marbles.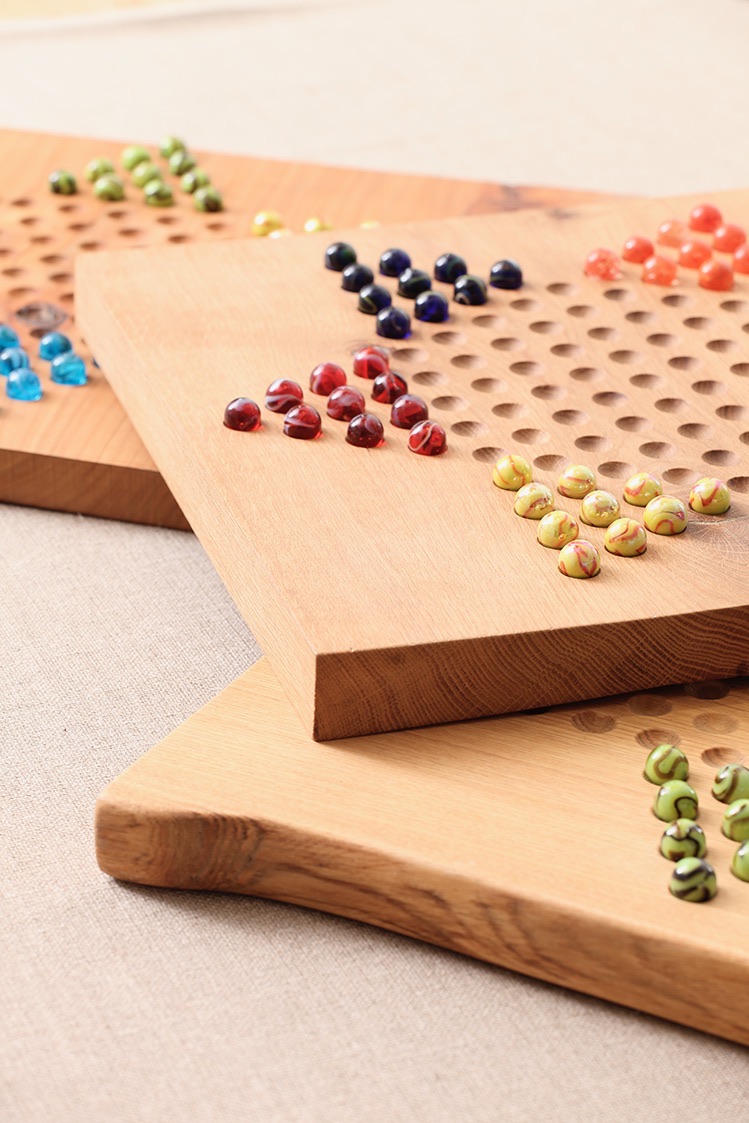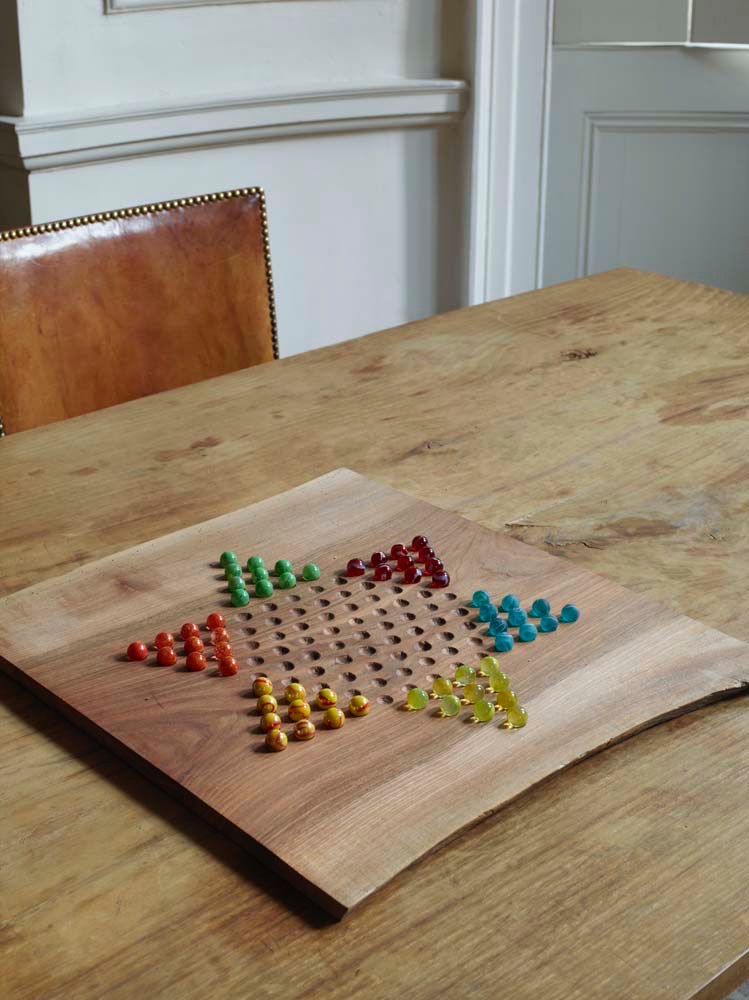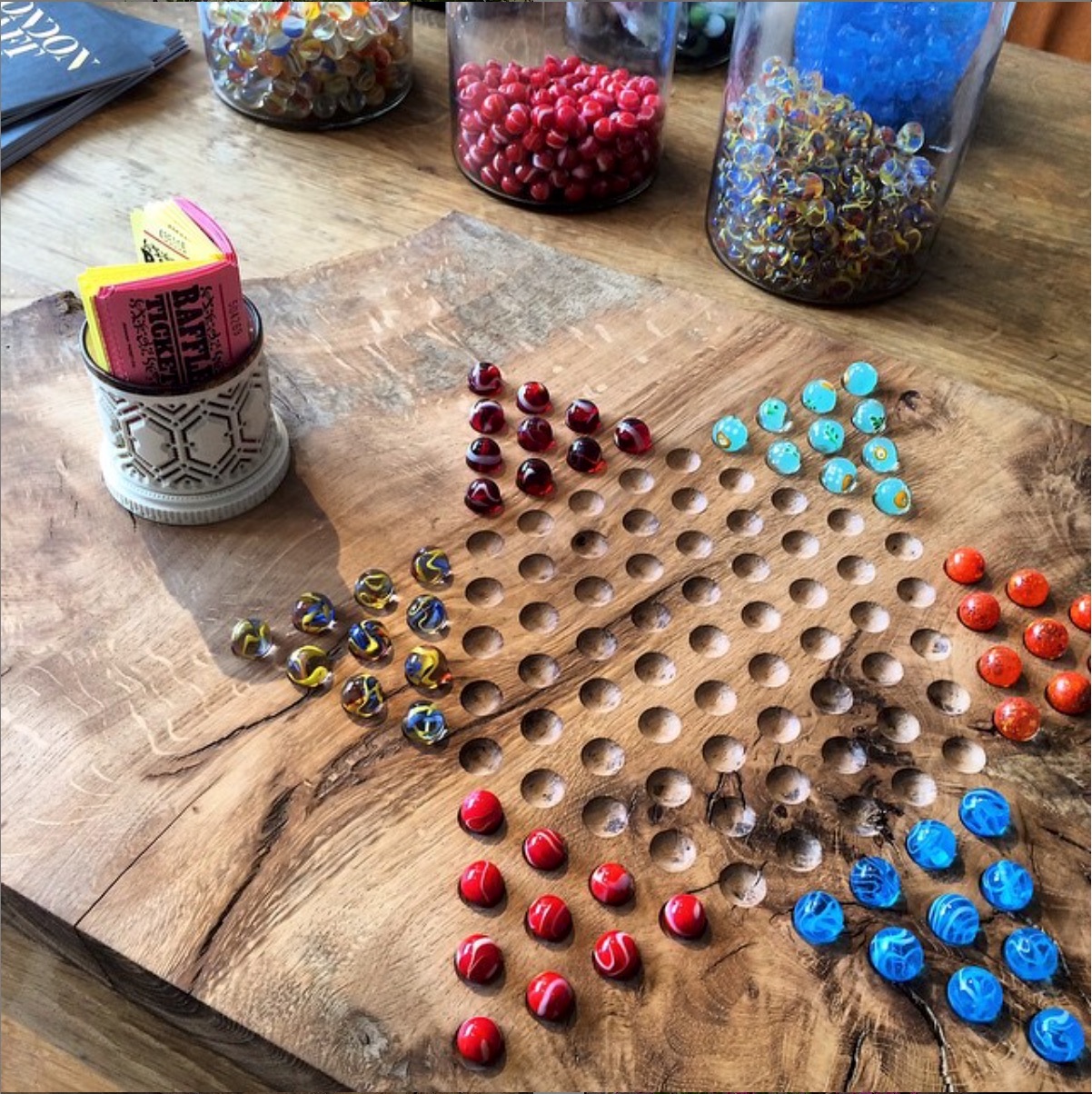 A twin pack of hand-produced and uniquely designed metallic playing cards. The silver and gold cards come in a beautiful gold presentation box with velvet drawer pull.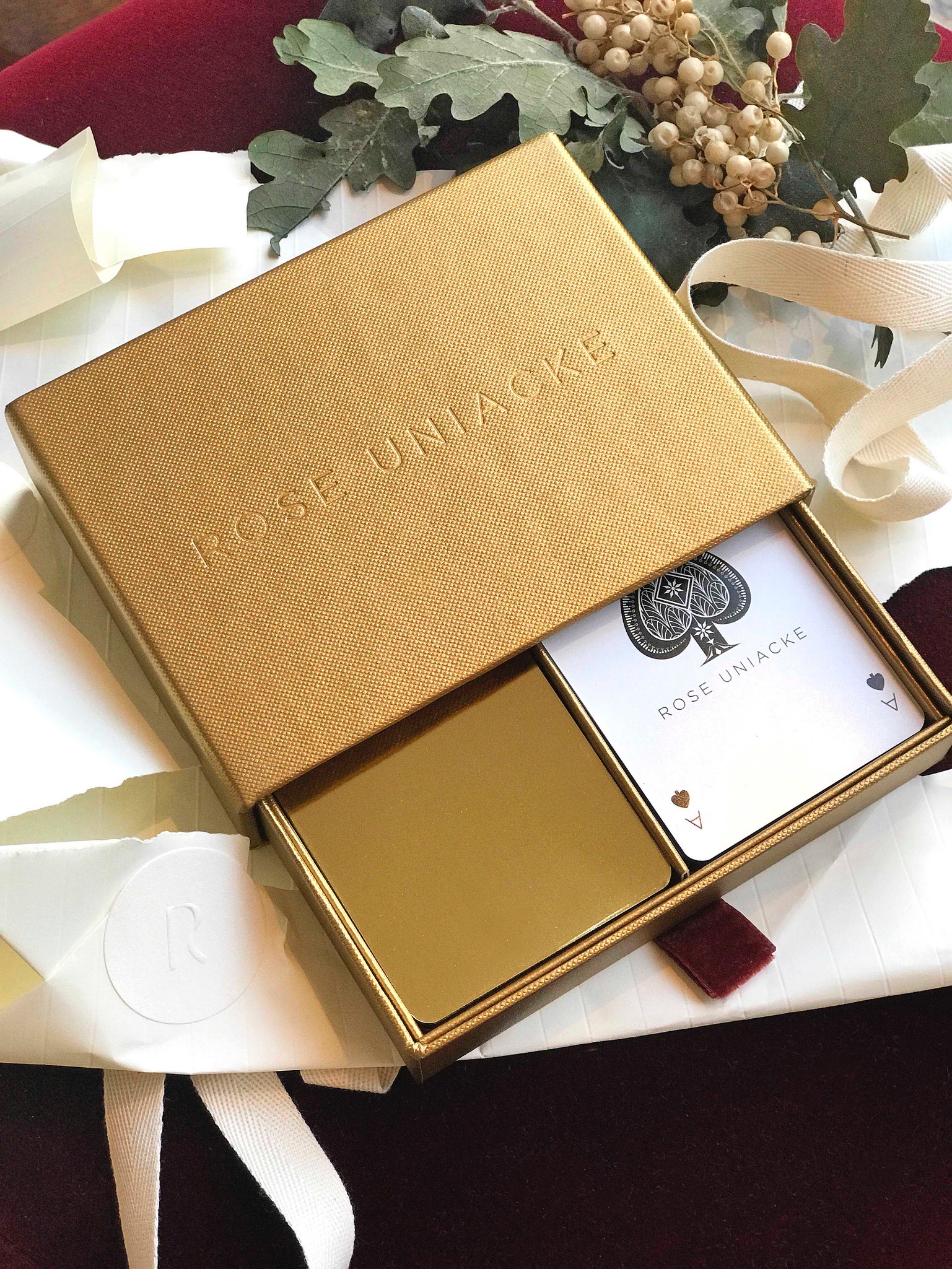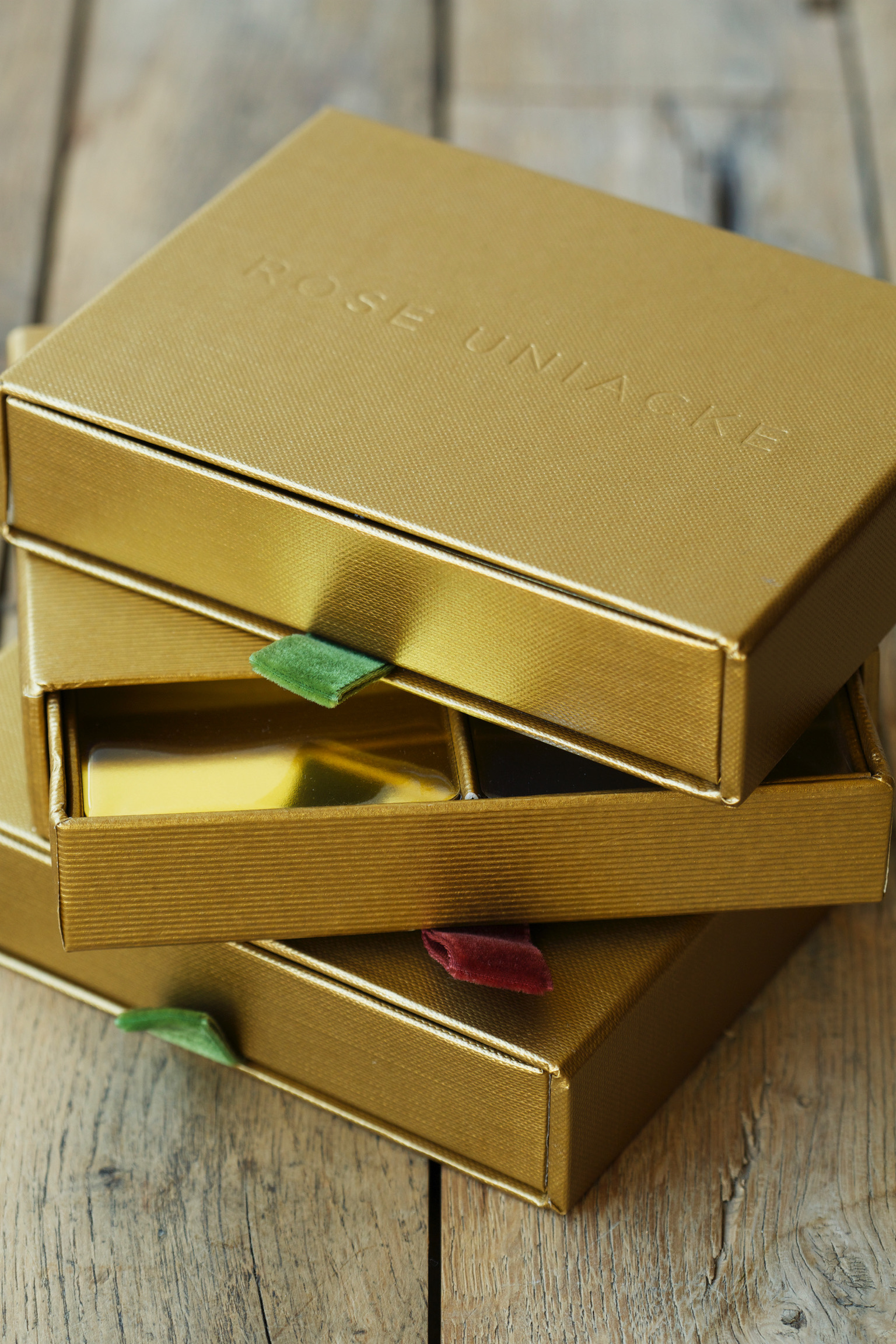 Velvet Backgammon Roll by Rose Uniacke
The newest addition to the collection is this over-sized velvet backgammon board. The game is designed to be rolled up in order to be easily transported and stored, the idea being you can roll it up and take it wherever you go!
The chequers are handmade from Olive wood and the dice from Elm. All the playing elements are stored in a hidden magnetic pouch, and the board itself is made from four fabrics from the RU Fabric collection; namely Spruce, Mouse, Agate and Pralin.