Plastered at Rose Uniacke
11.09.2019
Rose Uniacke- Plastered
London Design Festival 14th -22nd September 2019
Popularised by Syrie Maugham in the 1930's, the baroque surrealism of Serge Roche's Plaster of Paris pieces, animated the all-white interiors that came to establish her as the most celebrated interior designer of her time.
The inter-war period saw an explosion of interest in the surreal, and the transgressive often whimsical transformation of the mundane into the challenging, illogical and extraordinary. In a world where natural order had been turned upside down by the horrors of the first war, the movement went beyond mere escapism to examine themes of the unconscious and uncanny, anarchy, radical politics and sexual desire.
Light, whilst appearing heavy, hard and solid whilst appearing fluid and soft - Plaster of Paris is an ideal medium to embody contradiction and transformation with its metamorphosis from powder to liquid to solid, and the perfect medium for casting - chalky, crisp, pure and white.
For this year's London Design Festival, inspired by the work of Syrie Maugham, Rose Uniacke explores Plaster of Paris and the applications of this flexible and versatile medium, introducing variants of her popular Plaster Cone Light, plus its gilded versions and two new editions to the Plaster Cone Family -a wall light and cone table lamp with a plaster shade.
Also featured will be a specially commissioned plaster Chandelier by the renowned maker and designer Oriel Harwood whose audacious surreal pieces draw inspiration from baroque natural forms and the decoration of Thomas Chippendale. Table lamps in plaster by the French ceramicist Isabelle Sicart with her characteristic combination of classicism and surrealism and the Stupa Table by conceptual UK design duo Freshwest, formed from a solid plug of Plaster of Paris, turned by hand on a giant lathe.
United by a shared ethos of integrity with exceptional craftsmanship and imagination, Rose is delighted to showcase their work as part of her Plastered exhibition for the London Design Festival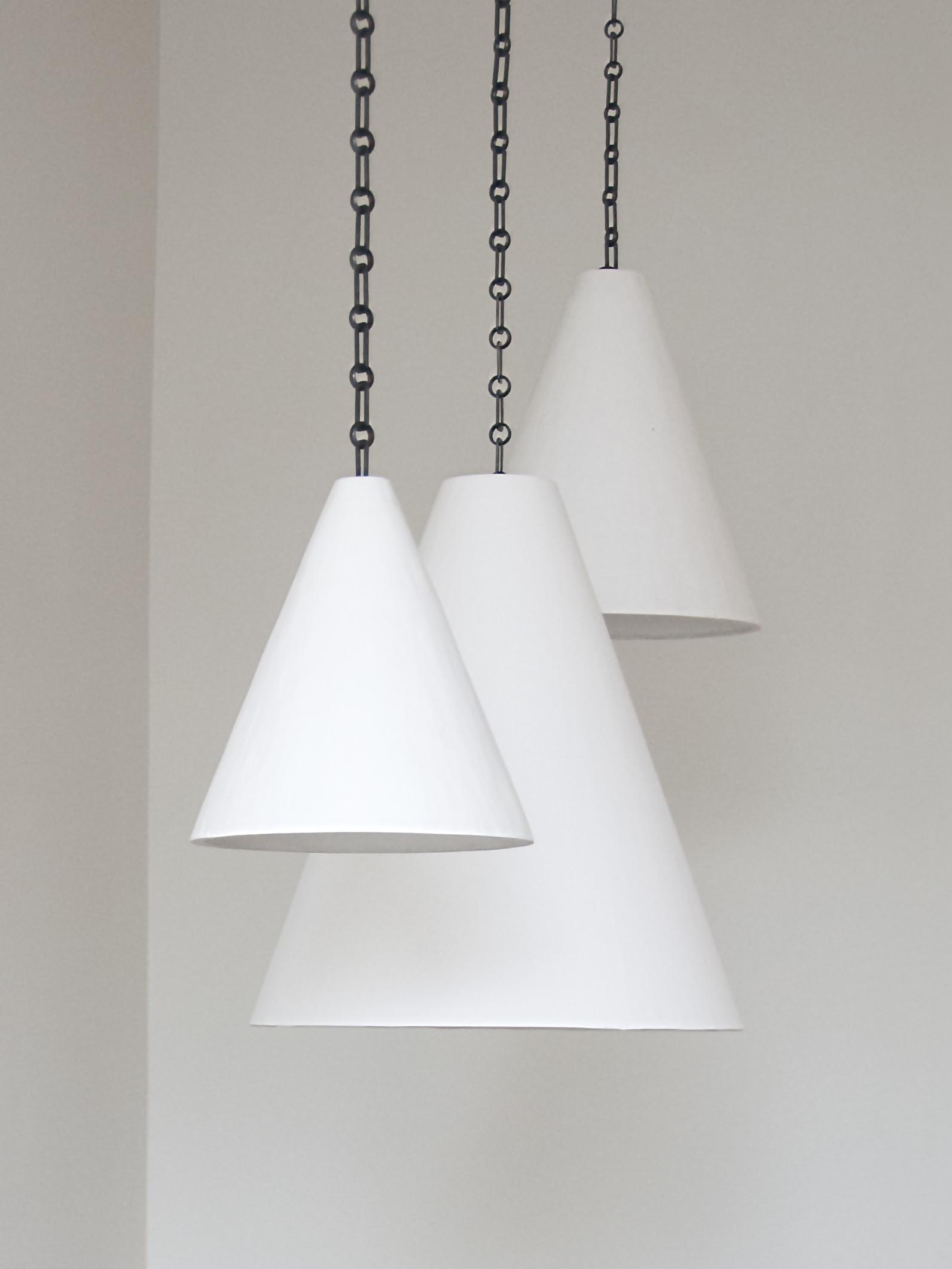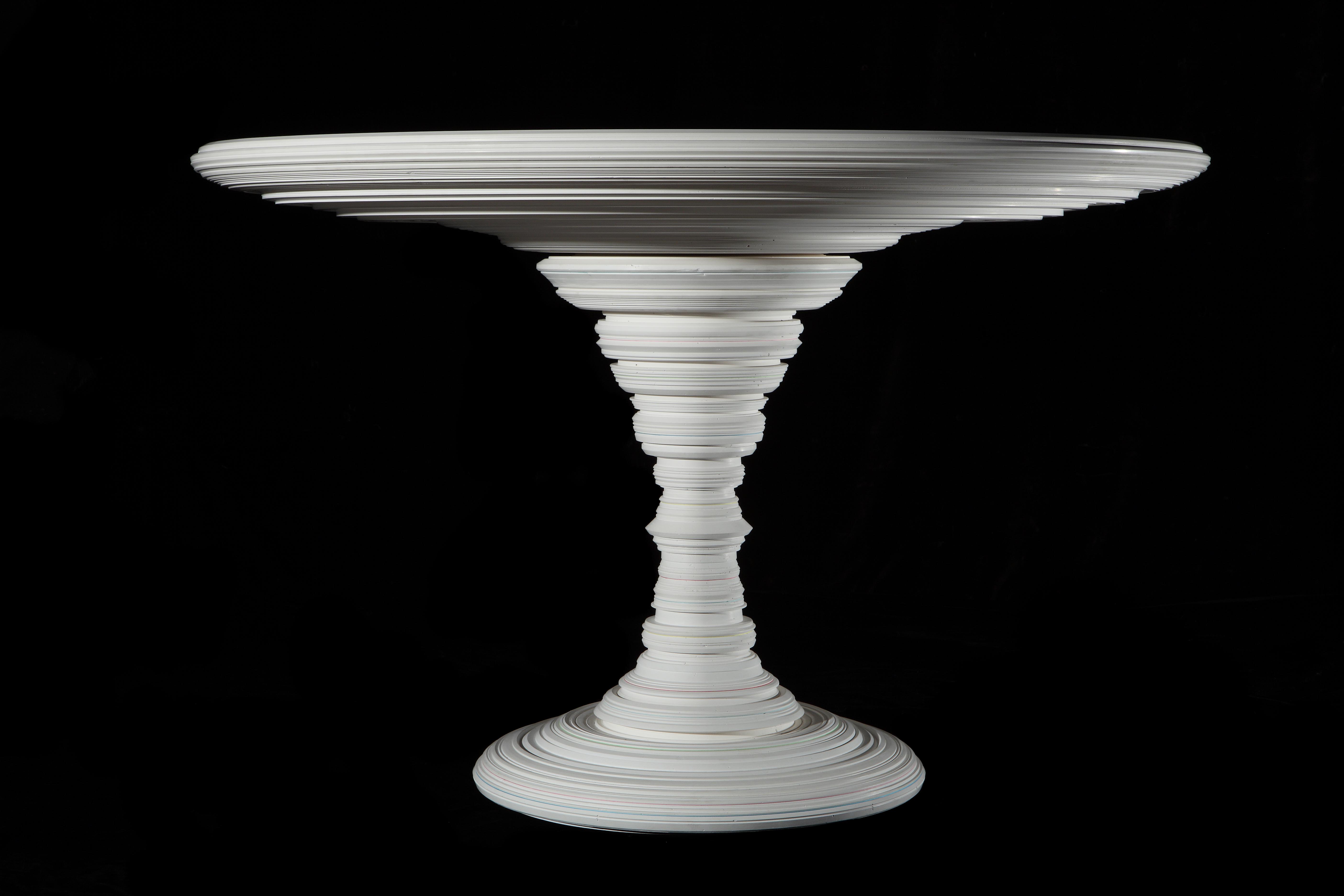 Georgia Table Lamp by Isabelle Sicart