ROSE UNIACKE ADDED TO THE AD100 2016
03.01.2016
Announced on December 1st, 2015, Rose Uniacke was added to Architectural Digest's list of the best 100 architects and designers in world. The prestigious AD100 list has been credited for "shaping the way we live - one building, one house, one room at a time."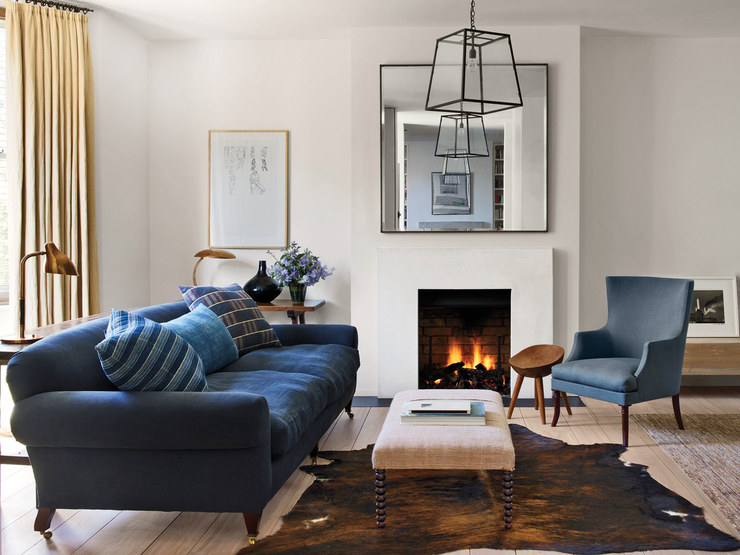 "A home of many parts that is splendidly all of a piece." - Architectural Digest.
Rose Uniacke on Peter Morgan's London House
"Pete knew he wanted a fairly contemporary approach, and he had started working on joining the two buildings together with architects Eldridge Smerin," explains interior designer Rose Uniacke. "I came in on the project after the plans had been drawn up, and they'd done a really nice job, but my thought was, Let's do more."

Rose's approach to this interior goes beyong delivering a captivating curation of furniture, textiles and accessories. Rose's "more" included gutting then integrating the two buildings to create a unified living space for Morgan and his family. This approach lead to the creation of a contemporary London home without disturbing the building's Victorian history or context.
TO SEE MORE BEAUTIFUL INTERIORS BY ROSE UNIACKE, CLICK HERE.