STRAW TABLE AND MORE
22.10.2018
There are many possibilities presented through the process of hammering, heating and shaping phosphor-bronze sheet and copper - from a 'saucer' side table to decorative wall sconces by W.A.S Benson, to the Straw Table by Rose, designed to patinate over time.
See the Straw Table here featured with the Y Chair
A hand-beaten 'phosphor' bronze mirror-finished top, with a square section, patinated steel base.
The top is totally unfinished/unsealed to allow the owner's use and touch to patinate the surface over time.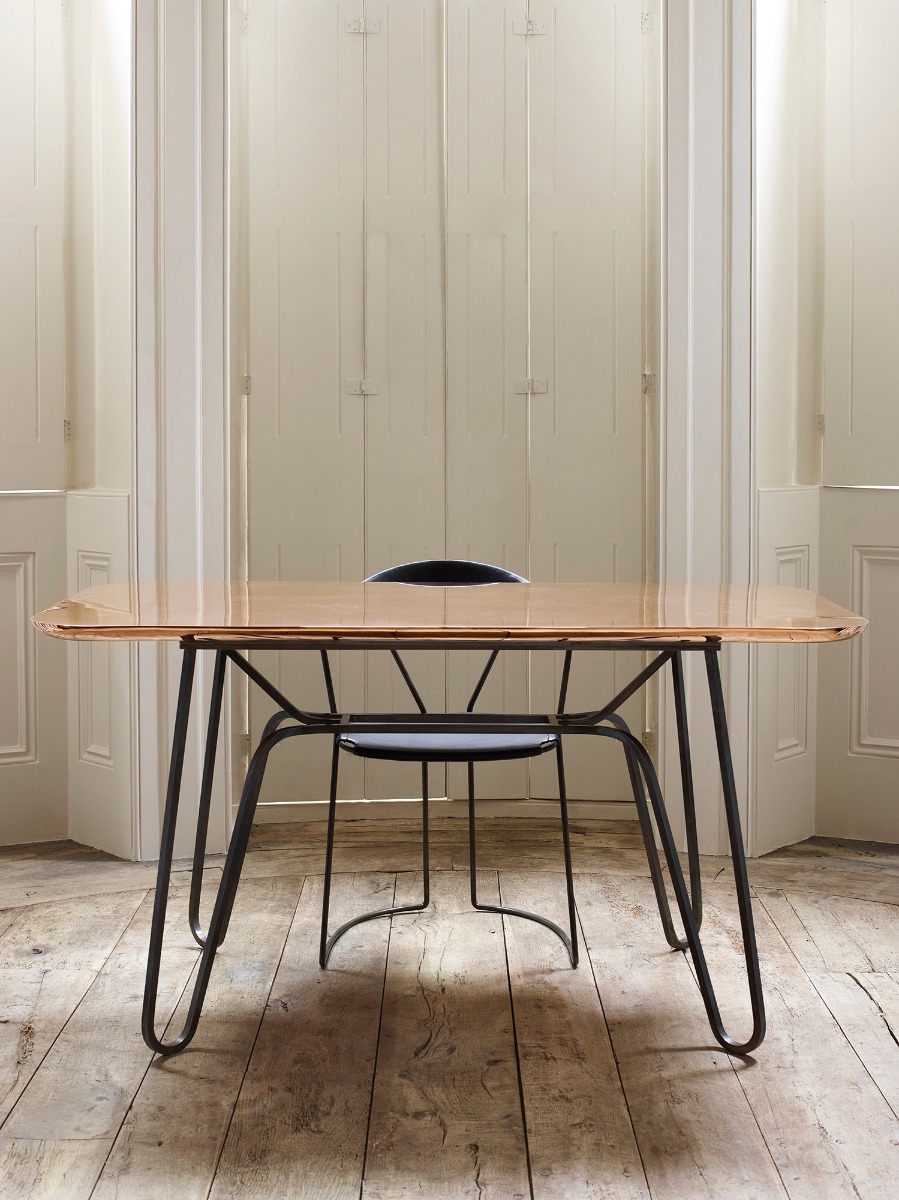 Inspired by the journey of prototyping our 'Straw' table, this 'saucer' side table uses copper sheet in a similar manner.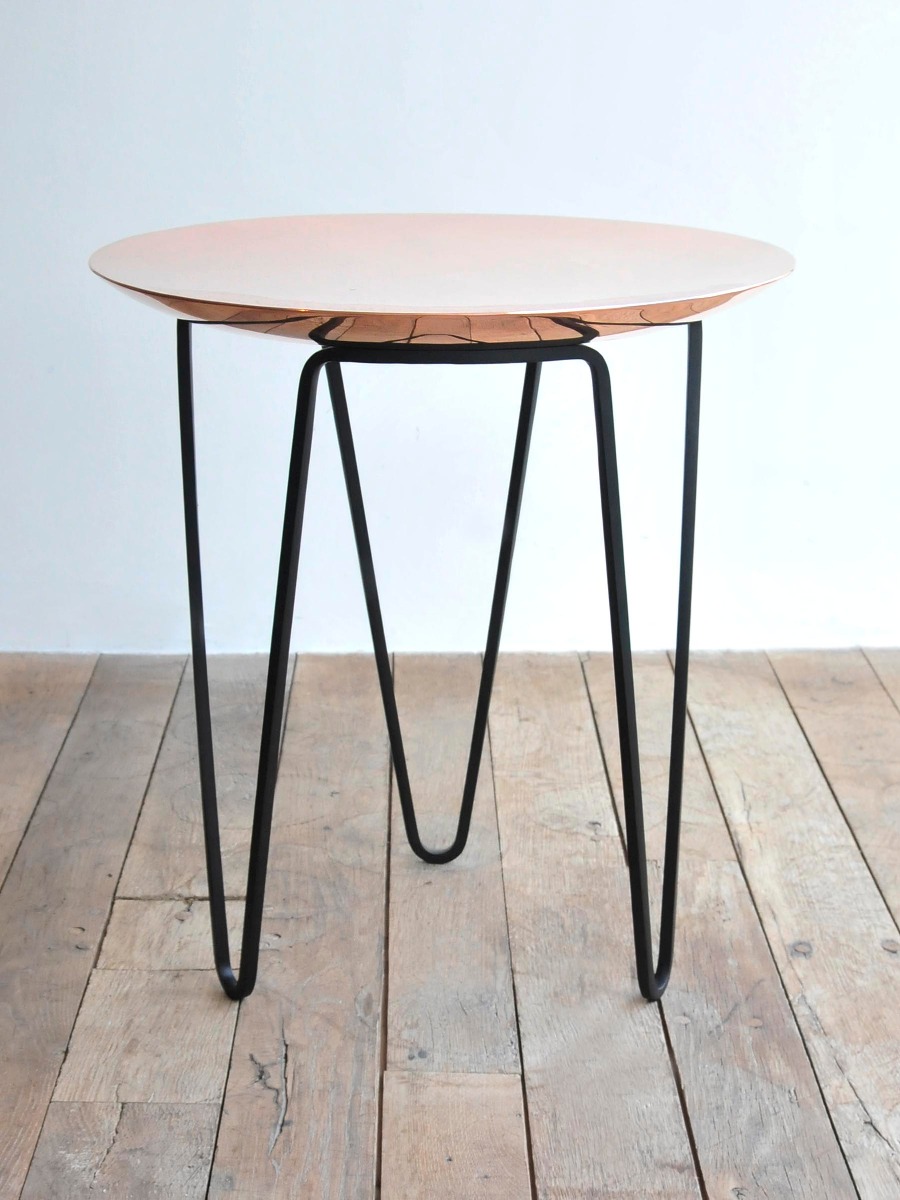 Arts and Crafts Wall Sconces by W.A.S Benson
Brass and copper wall scones both with an opalescent shade, in the form of a stylised flower
England, circa 1900