Support Our Makers
05.03.2021
At Rose Uniacke we are committed to championing  traditional skills and craftsmanship. Over the years Rose has nurtured relationships with an exceptional group of highly skilled artisans and craftsman who have the experience, virtuosity and sensitivity to interpret her designs. These bespoke pieces are hand-built in small workshops, employing traditional techniques learnt through formal apprenticeships, alongside the best of modern methods. Elegant, functional and distinctive, these are the antiques of the future -  beautiful pieces that will stand the test of time.
Now more than ever the survival of these small artisanal businesses is under threat, and with them the tradition and skills of hand-built craftsmanship they keep alive.
Rose's Veneered Writing Desk is made in Kent by a master cabinet maker with an unparalleled knowledge of timber and finishes. He specialises in the matching and application of veneers and the balancing of its colour, figure and natural character marks.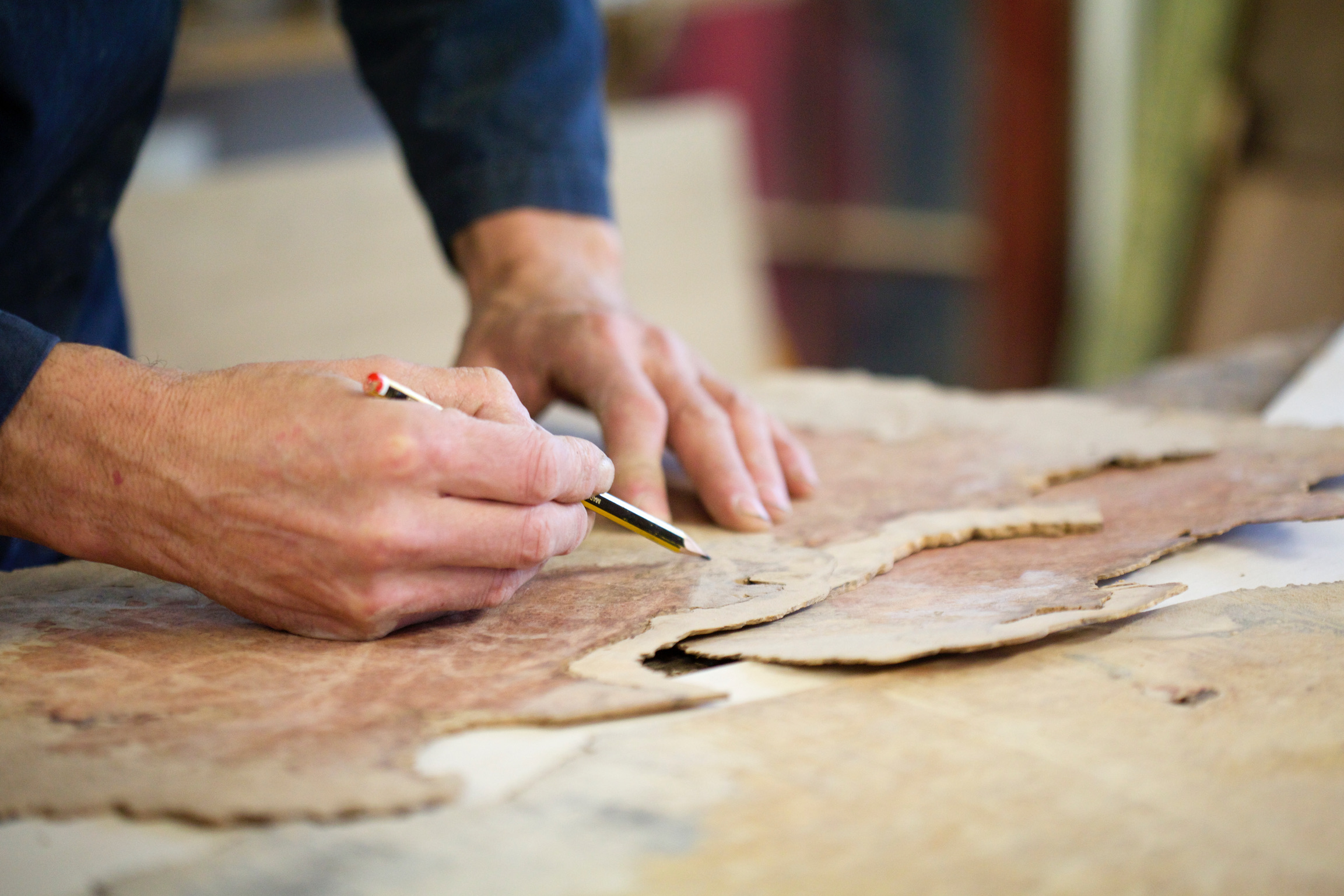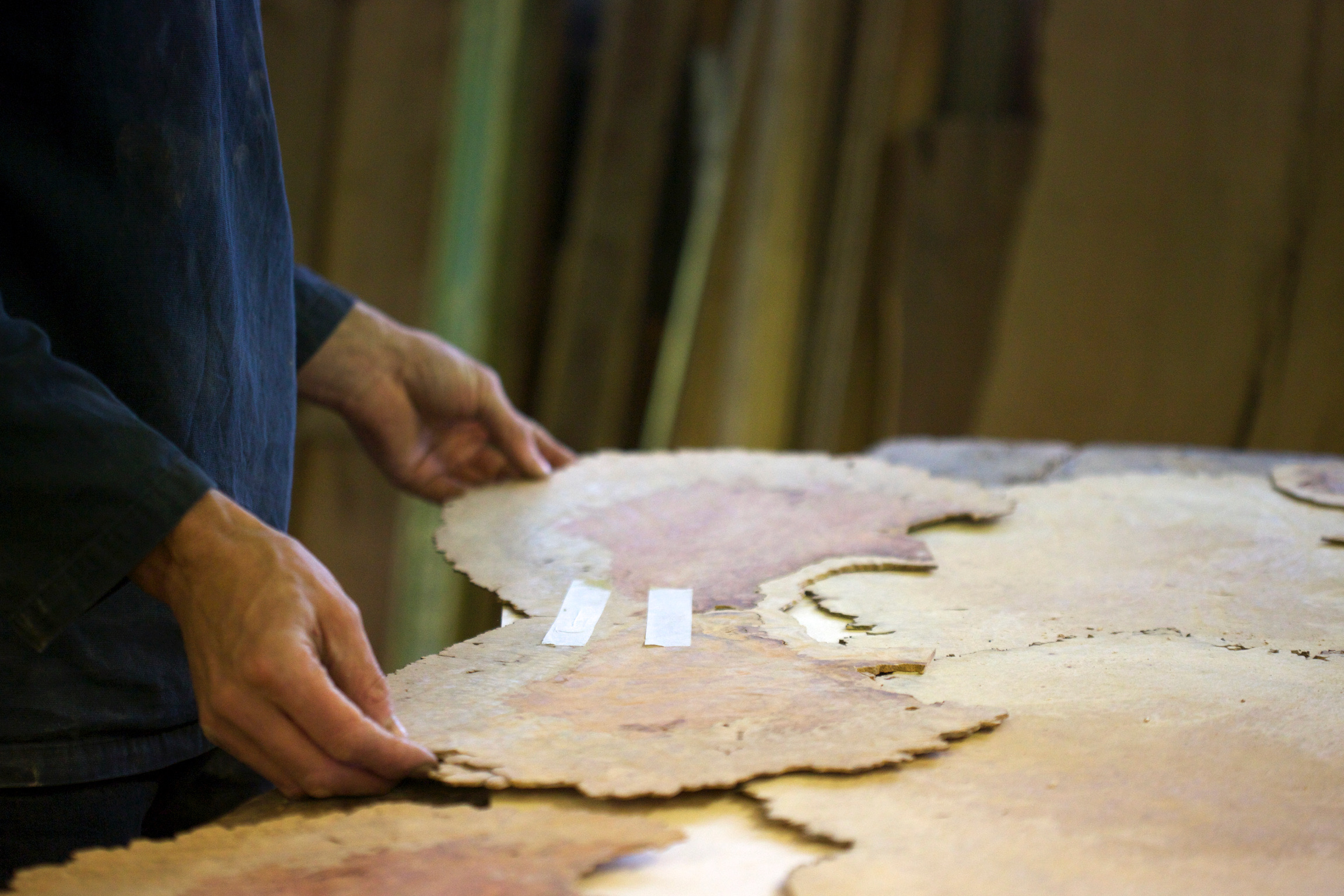 Veneering has been practiced for over 4000 years with the earliest examples found on furniture in Pharonic Egyptian tombs.  In this instance the veneer is applied to a piece of a particularly complex shape, with gently rounded angles and faceted leg details. A combination of traditional hand and modern woodworking tools are used in the piece's construction where a ply carcass is laminated with the exterior layer of veneer. The piece is then hand finished with the maker's home-made shellac and waxed to a lustrous sheen.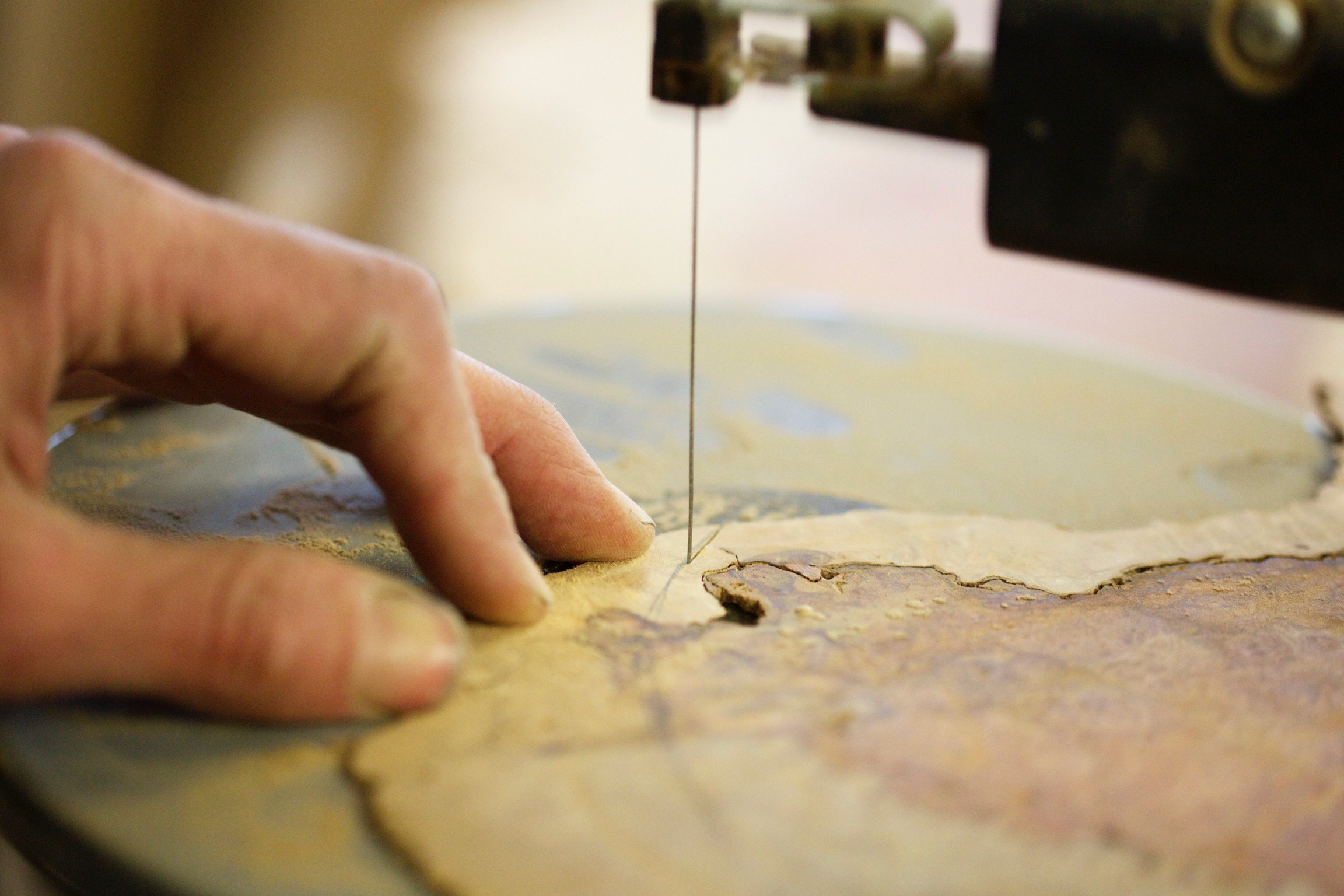 In keeping with our company ethos to encourage production with as little negative environmental impact as possible the materials used in our pieces are sourced from reliable, sustainable and accountable suppliers. Mainly built using English wood from the Woodlands trust who manage, restore and replant our ancient woodlands, reversing the decline of these ancient habitats.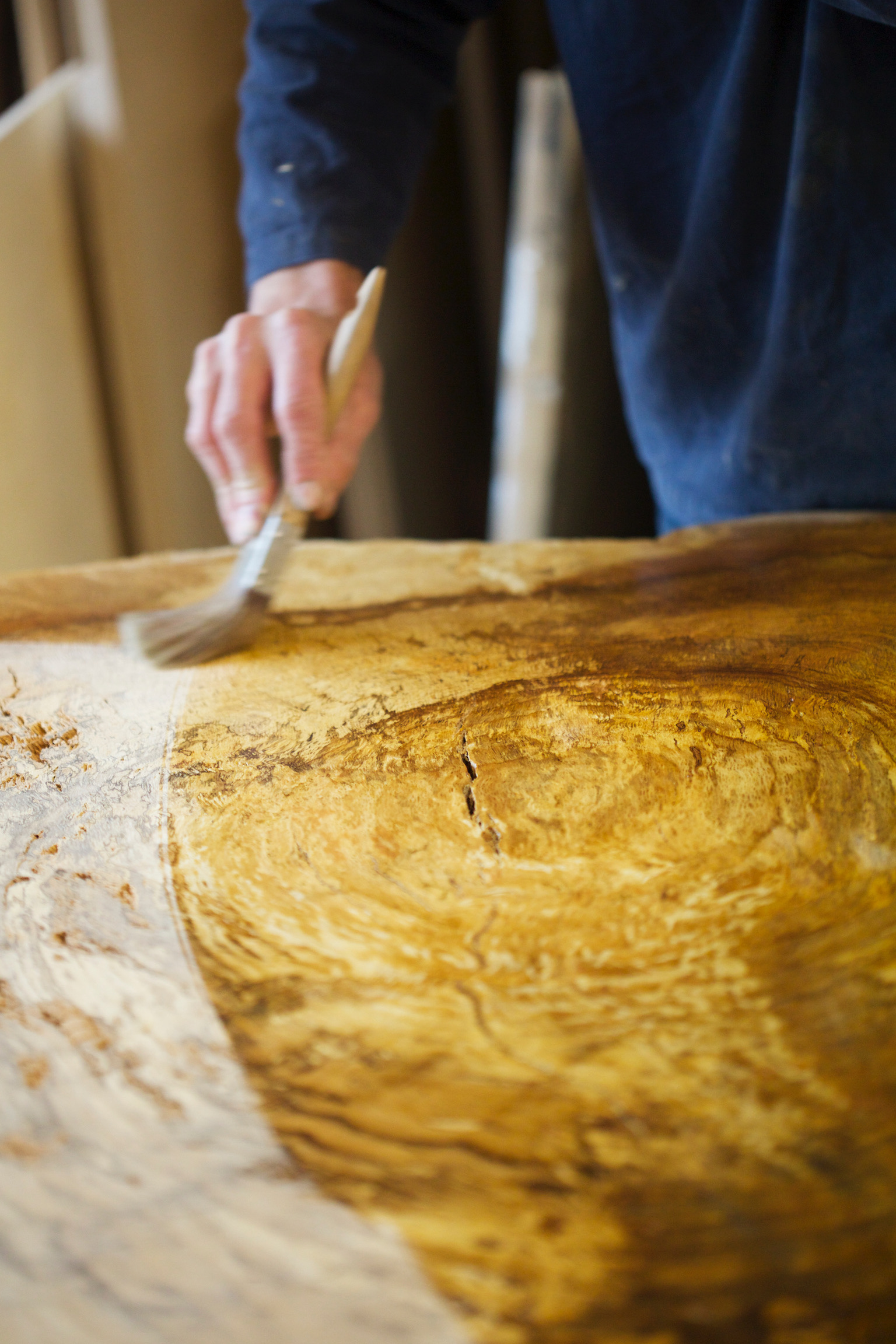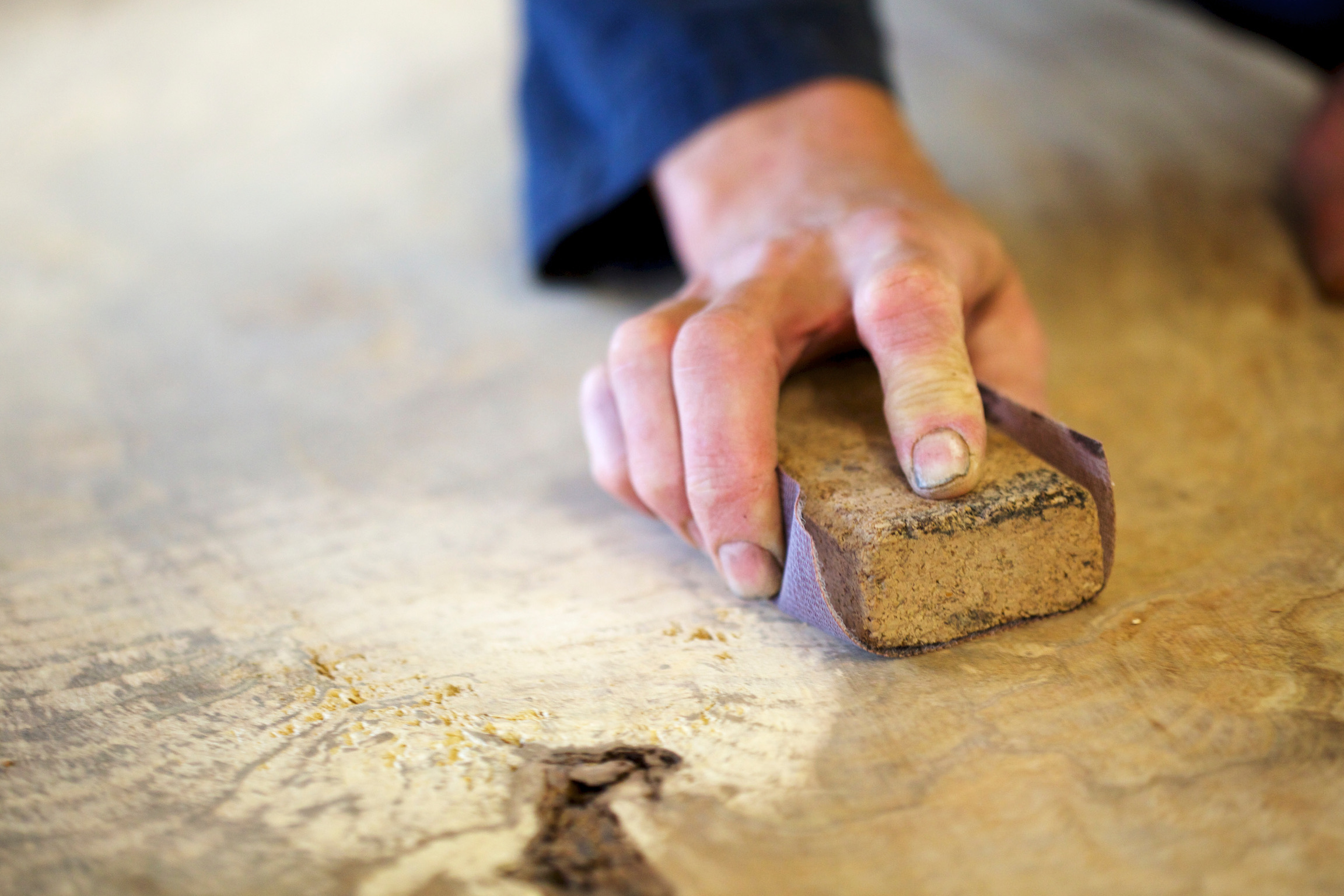 Each of these pieces takes at least 8 weeks to make with no piece exactly the same –and the character of the veneer defining the end result. The exquisite finish of the piece, extends to its compartmented drawer linings and elegant brass sabots.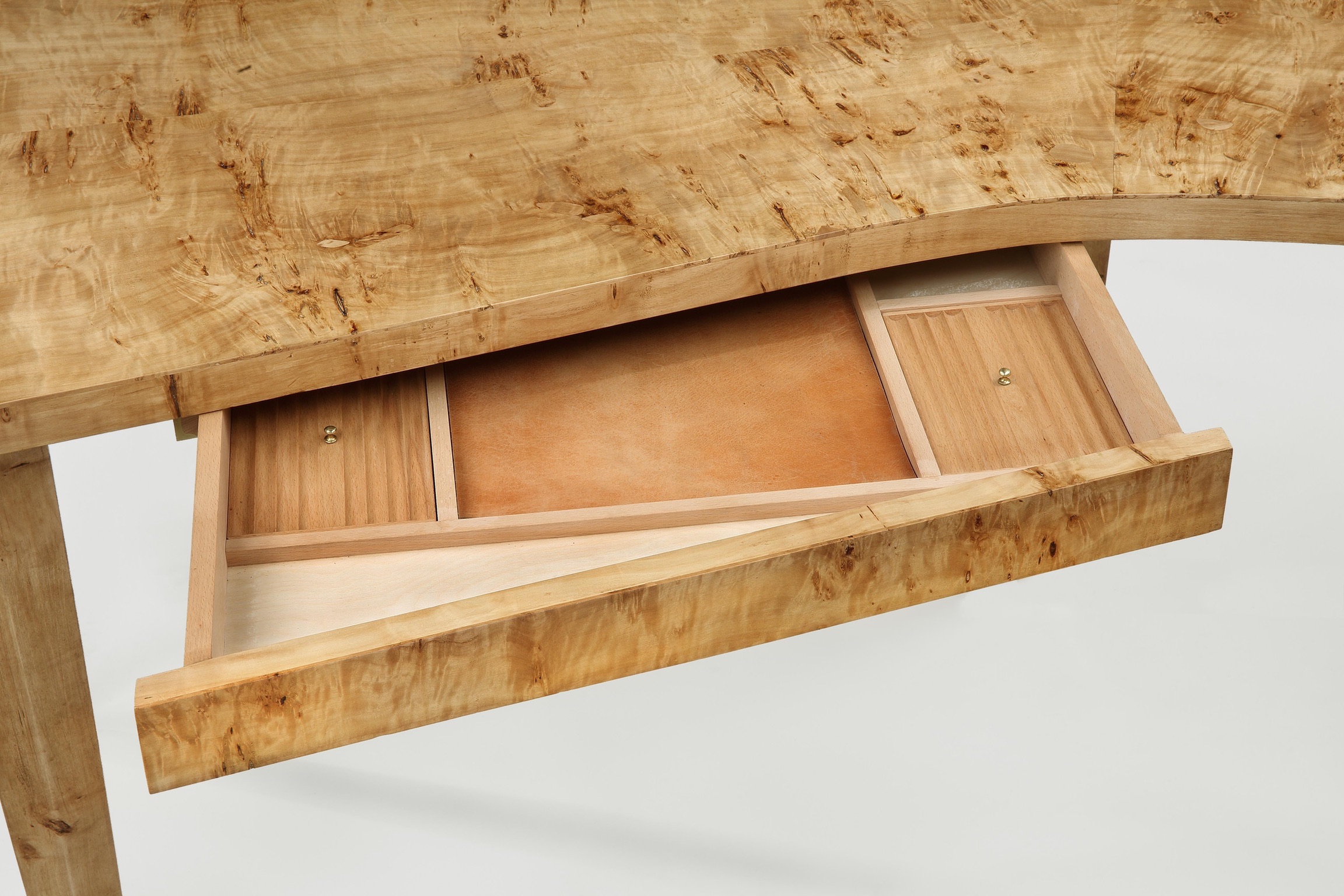 "I like the clean lines and shape – it is both elegant and ergonomically pleasing to use, with a convenient drawer that is discreet. 
This piece is a development from a found piece of a similar shape which I was drawn to. The size is compact, yet feels spacious enough for regular use, and is good as both a desk or a dressing table. 
I love it for working elegantly standing freely - pleasing from all angles and strong in stature." Rose Uniacke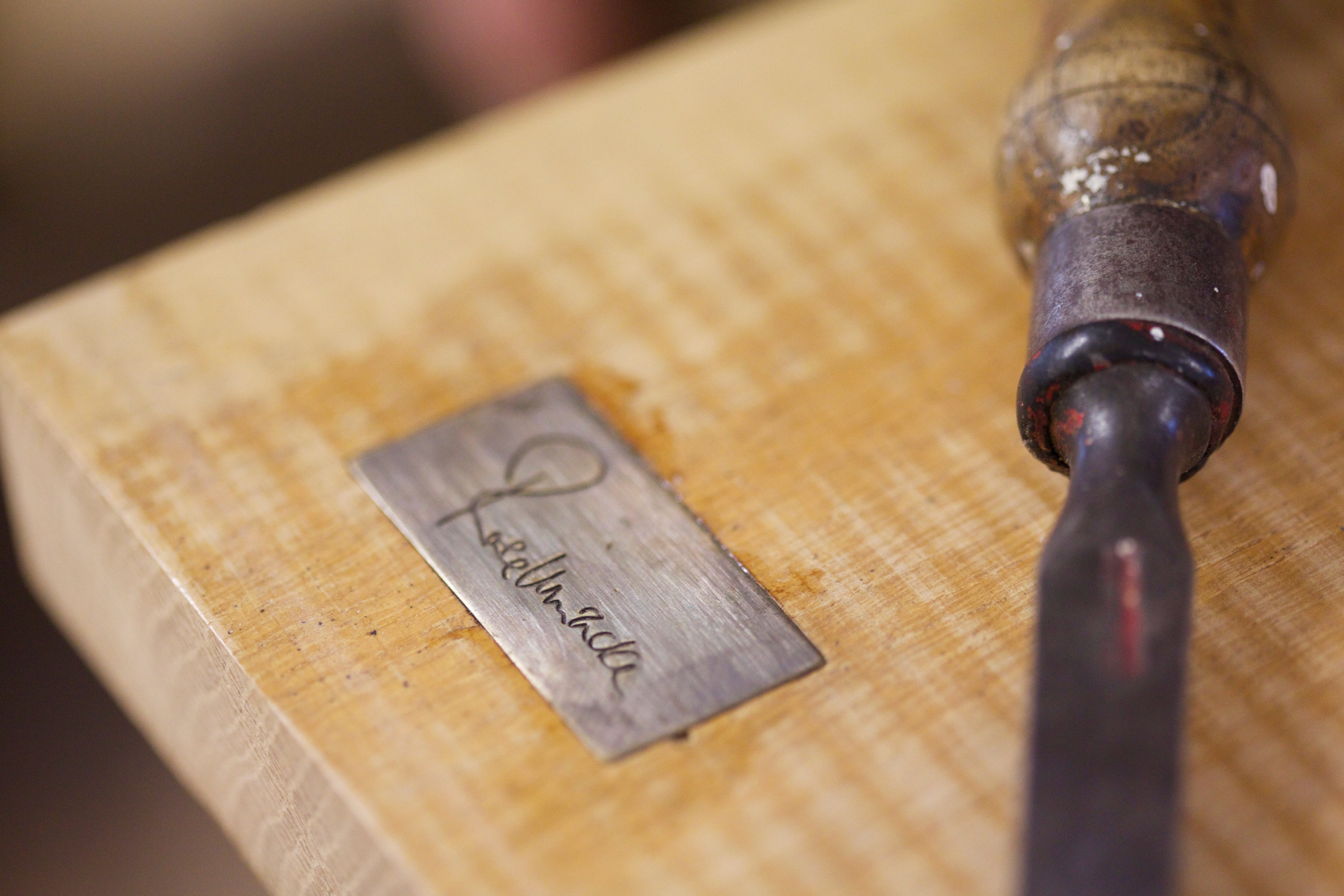 Click here for more product details