Rose Uniacke Paint
16.09.2022
Paint Your World Greener
Rose Uniacke has teamed up with Graphenstone to develop a range of natural, mineral based paints, free from toxic chemicals.
Healthy, virtually odourless, sustainable and durable, micro-plastic, trace VOC and preservative free, they are guaranteed to be kinder to you, and to our planet.
Achieving the industry's highest ecological standards, our paint combines innovation, tradition and technology, with exceptional performance, durability and coverage.
Rose Uniacke Paint - painting your world greener....one room at a time.
Autumn 2021 marked the launch of Rose Uniacke Paint, and in September 2022, 27 new colours have been be added to the collection.
The expanded range welcomes a host of shades which build on the debut collection of neutrals, including an energetic oxide red "Toffee", an intense earthy brown "Hickory", a deep mossy green "Moor", a silvery grey "Eucalyptus", and a deeply pigmented, leadened black "Blackbird".
Taking Rose's renowned fabric collection as inspiration, the range aims to elevate a space, offering a sophisticated backdrop suitable to both traditional and modern interiors.
The above image is Sand Dune
Below is Hickory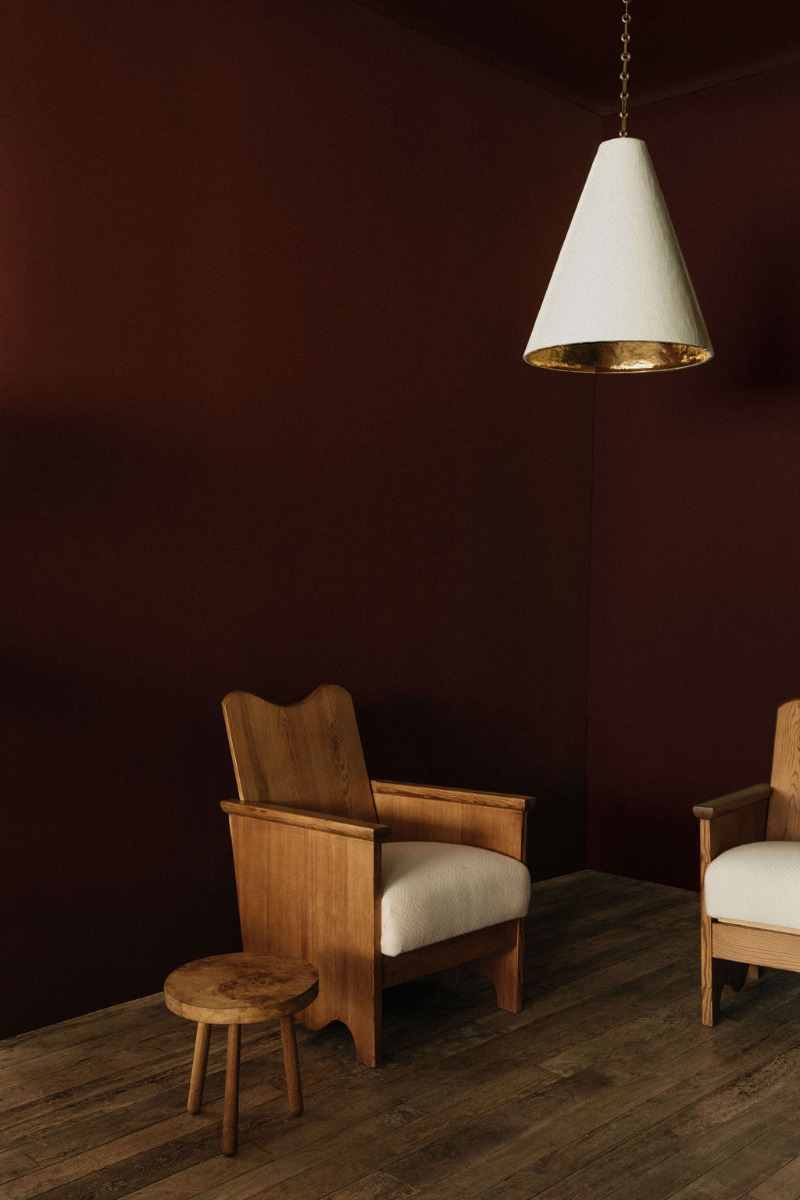 Moor below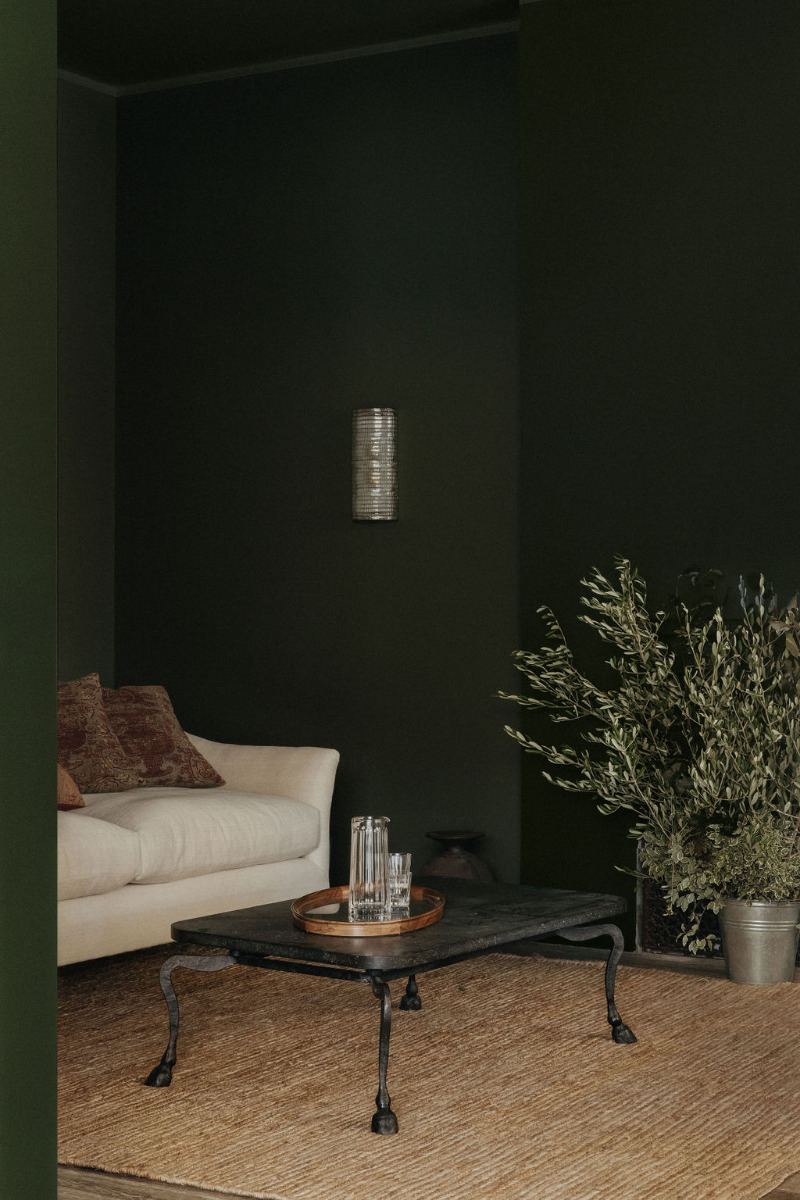 Uniacke says: "I have always been interested in the way that colour works and the strong, or subtle, impact it can have. It is such an important tool for creating mood, energy, and contrast. For this collection we have introduced some strong rich shades to complement the neutrals, and for added versatility."
"The warm 'Toffee' (seen below) and earthy 'Hickory' were inspired by my early furniture gilding practice and a deep mossy green, 'Moor' is a colour I have used to create a dark, quiet and enveloping feeling. We have also added some lighter shades that are crisp and lively, like a pale blue 'Frost' which captures the optimism of a clear and uplifting summer sky" adds Uniacke.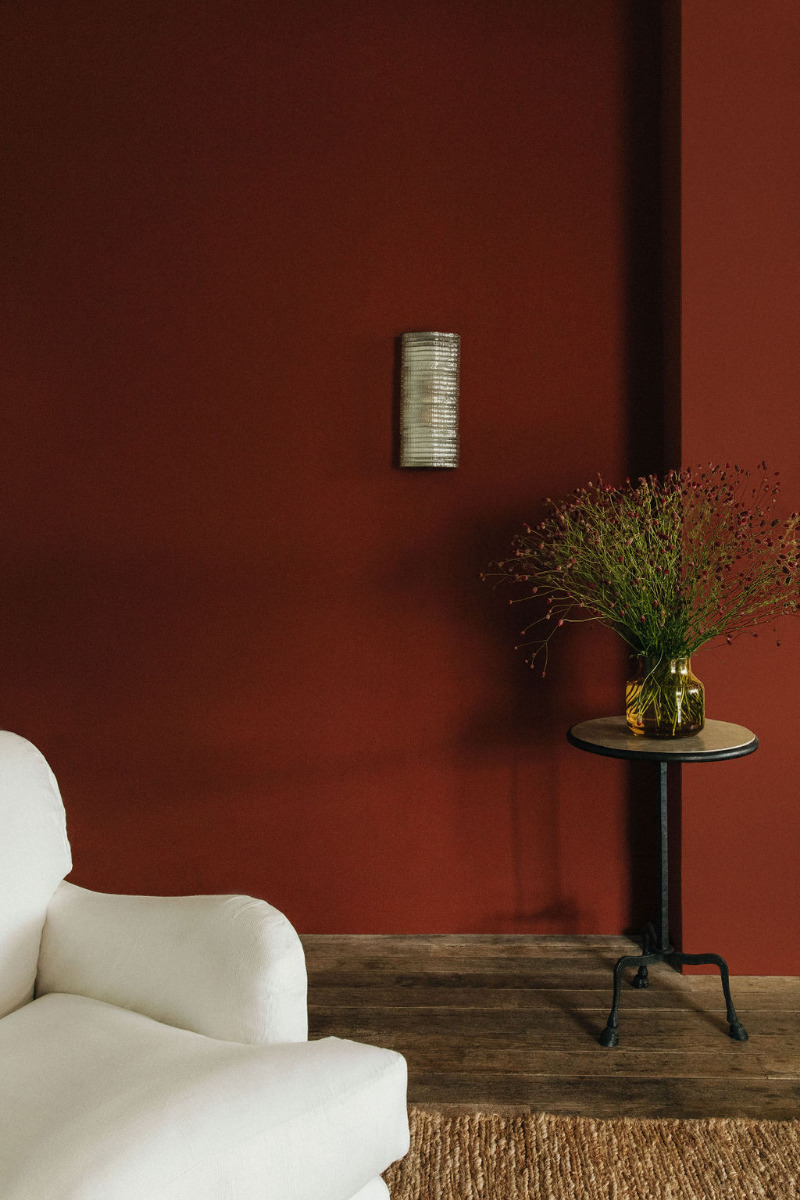 Owing to the our driving ethical and environmental ethos, Rose Uniacke chose to continue working with Norfolk-based Graphenstone to develop the new range of 100% natural and chemical-free paints. A world-class innovator when it comes to sustainability, Graphenstone paints contain Graphene, a nontoxic pure carbon that is the strongest material known to science.
The range is available in three finishes suited to both internal and external applications. Grafclean and Grafclean Eggshell are composed of vegetable resins and ecological materials, while 13 of the lighter colourways are available in Ecosphere, a paint based on pure lime which helps purify the air by absorbing CO2, the majority during the 30 day curing phase, after application. So pure is the Ecosphere paint that 15L will absorb nearly 5.0kg of CO2. The collection will also launch two primers (one for walls and ceilings, the other for woodwork and metal), and a new 10L size for the Grafclean finish.
Bottle Green seen below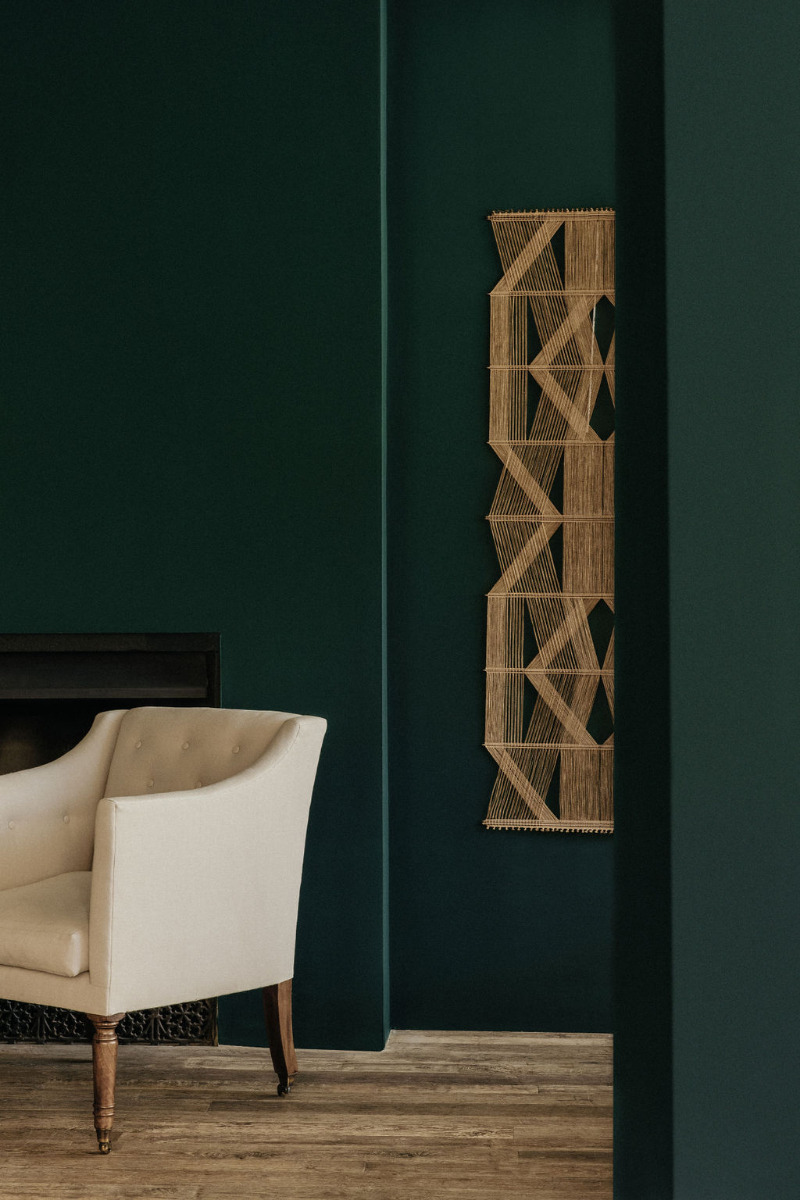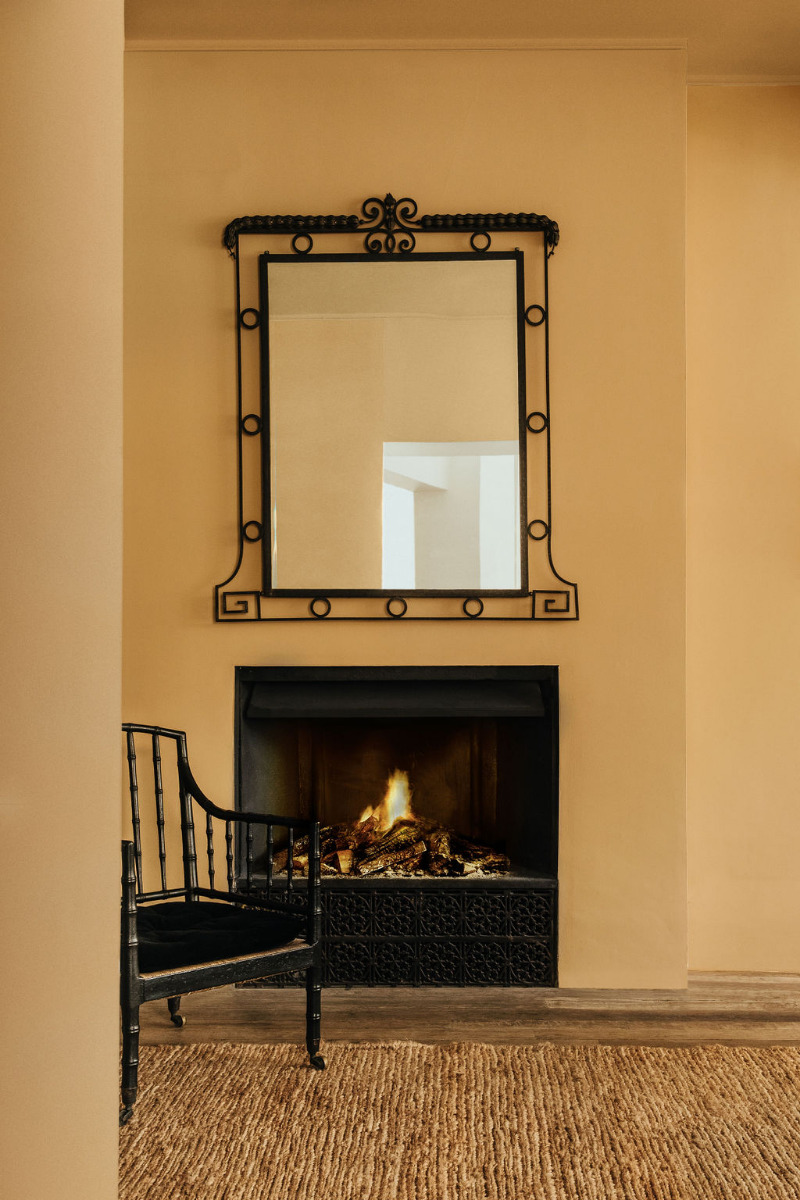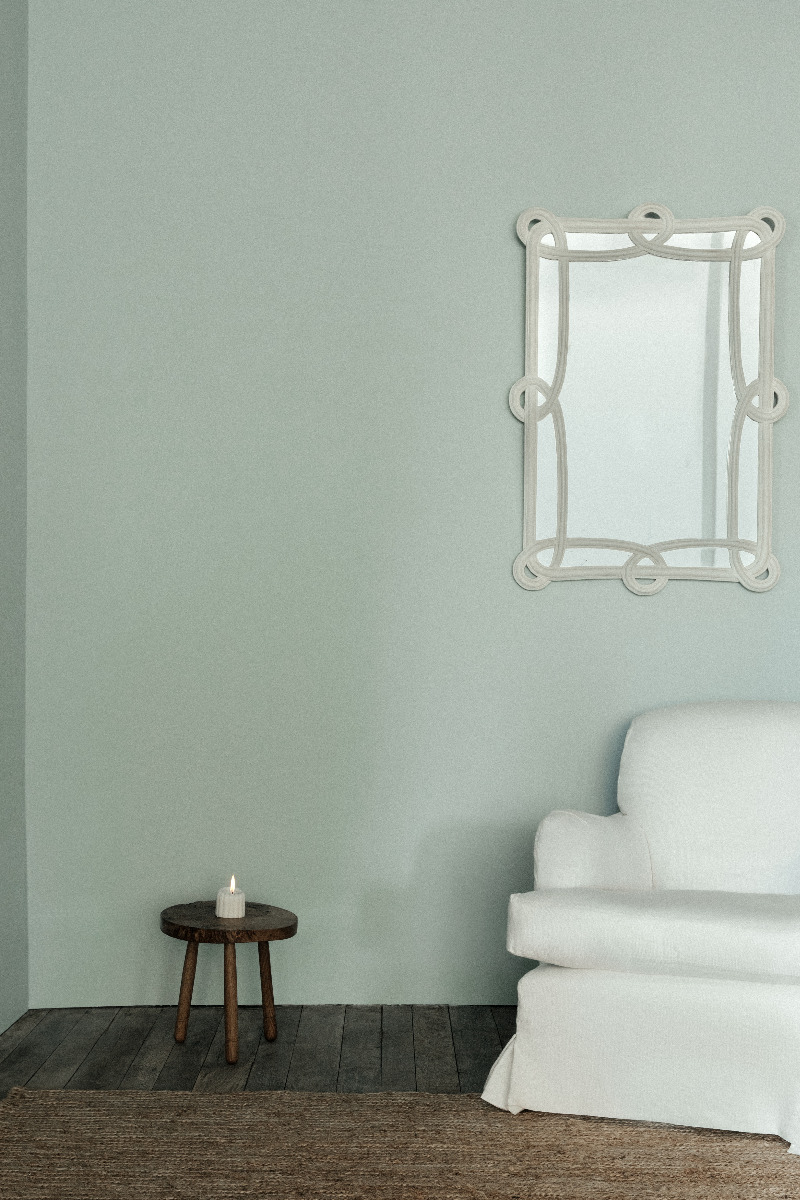 For the full collection, click here