Rose Uniacke Lighting
14.11.2023
Elegant, functional and distinctive, Rose Uniacke Lighting is beautifully and thoughtfully designed and made by the finest contemporary craftsmen. This ever-growing range of decorative ambient lighting is built to last, the antiques of the future, to be used for generations to come.
From hand-blown glass to brass and nickel finishes, the materials and finishes used in these fixtures are carefully selected to enhance the beauty and functionality of each piece. Whether you're looking for the soft, warm radiance of classic designs or the modern brilliance of contemporary pieces, you're sure to find something that resonates with your vision.
The collection is available in both CE (for UK) and US wiring options, and for our US clients we can offer for any wall light or pendant to be UL listed.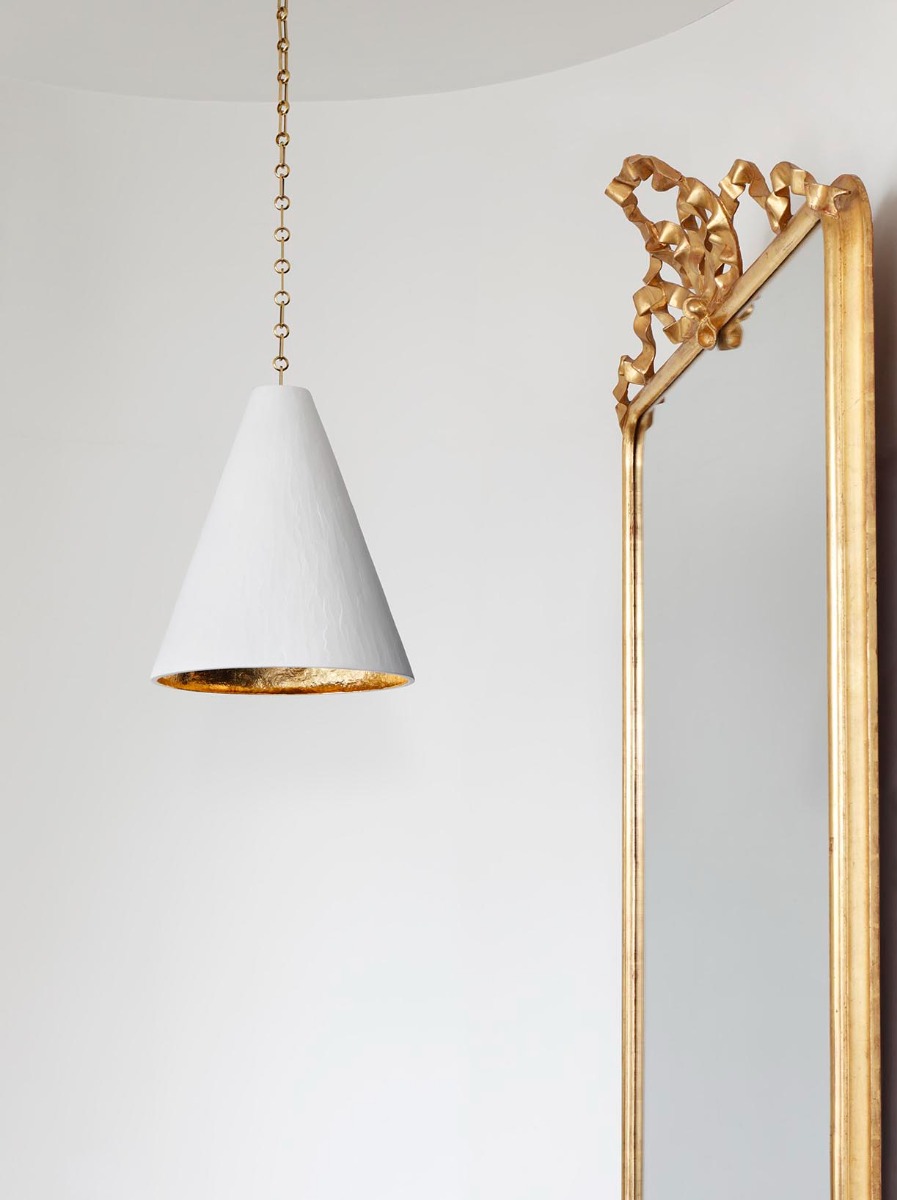 Our Plaster Cone range is made from a mixture of fibreglass powder, which is then laminated into a mould and left to dry, then trimmed. Lastly, wet plaster is applied by hand, creating an outer texture, which is then finished in a snow white water based paint.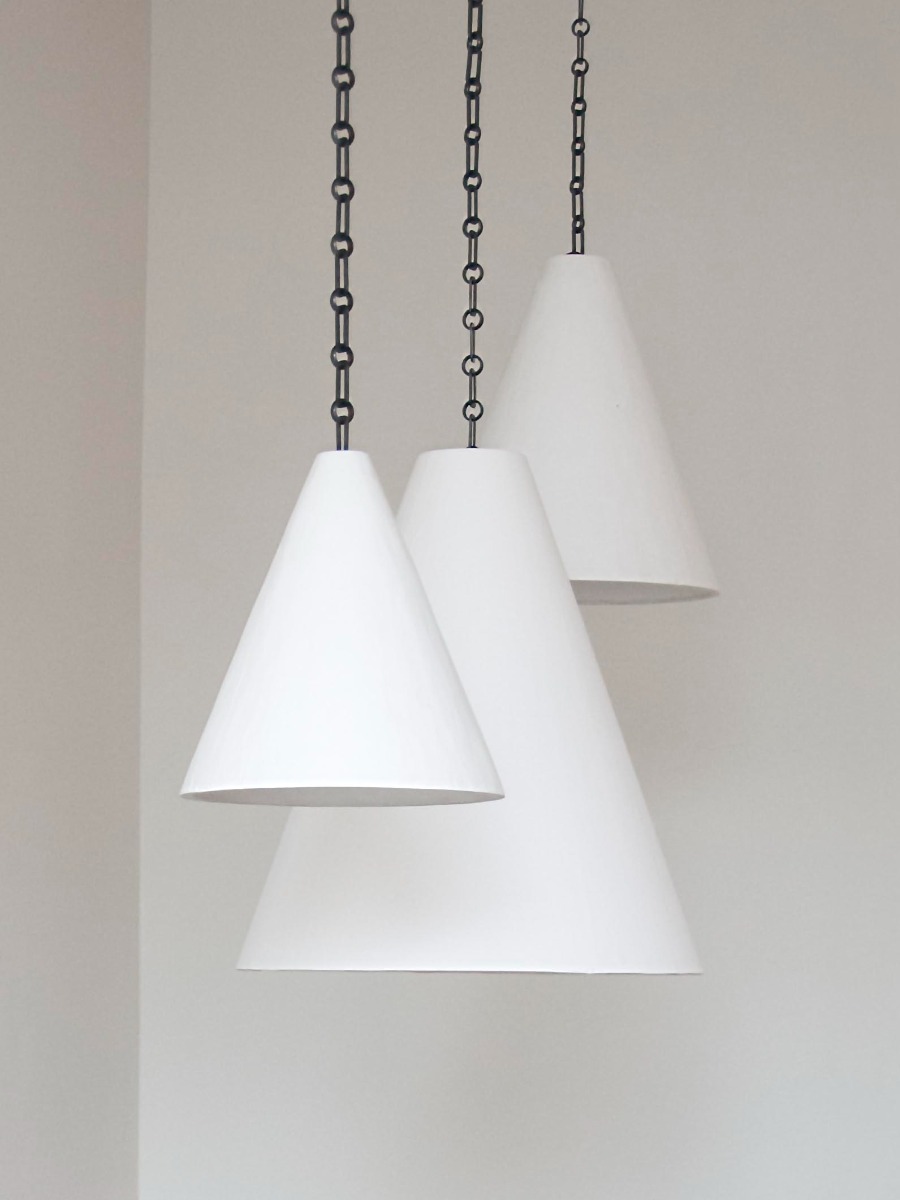 The Leaded Lantern is based on the traditional design of Victorian terrariums. The multi-faceted shade hangs from three dark bronze chains supported by a ceiling rose. Central to this is a single dark bronze egg shaped lamp holder. The glass shade comprises of four types of traditional cut glass, which is why they appear slightly different and cast unique light washes.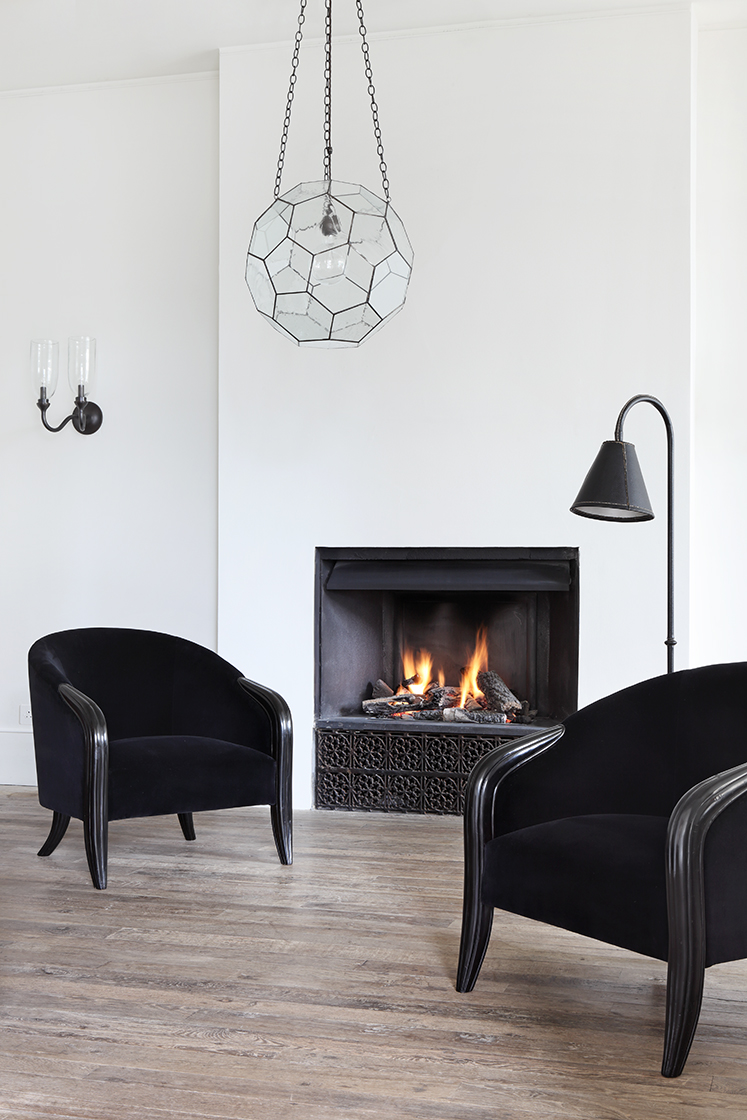 The Bubble Lantern is made from traditional mouth blown, clear soda lime silica glass. During the blowing process, while the glass is molten, the outer surface is pierced using a mould, to create the small air bubbles. Each lantern is unique, each with minor variations in the glass. The Large size is the largest size possible for mouth blown glass.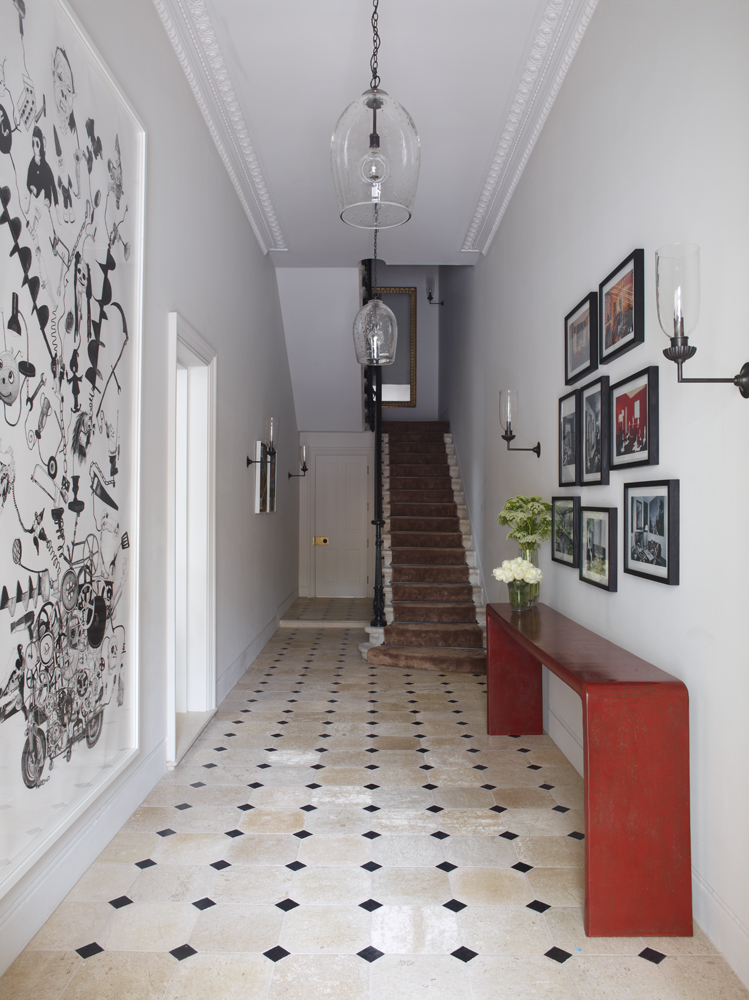 The Curved Double Arm Wall Light and Right Angle Wall Light are made from mouth blown glass and held in place by a decorative arm.
The Spot Lights are made of hand spun brass, and left un-lacquered allowing their colour to age over time. Available in black, green, burgundy, polished brass and brushed brass. The US version does not have a switch.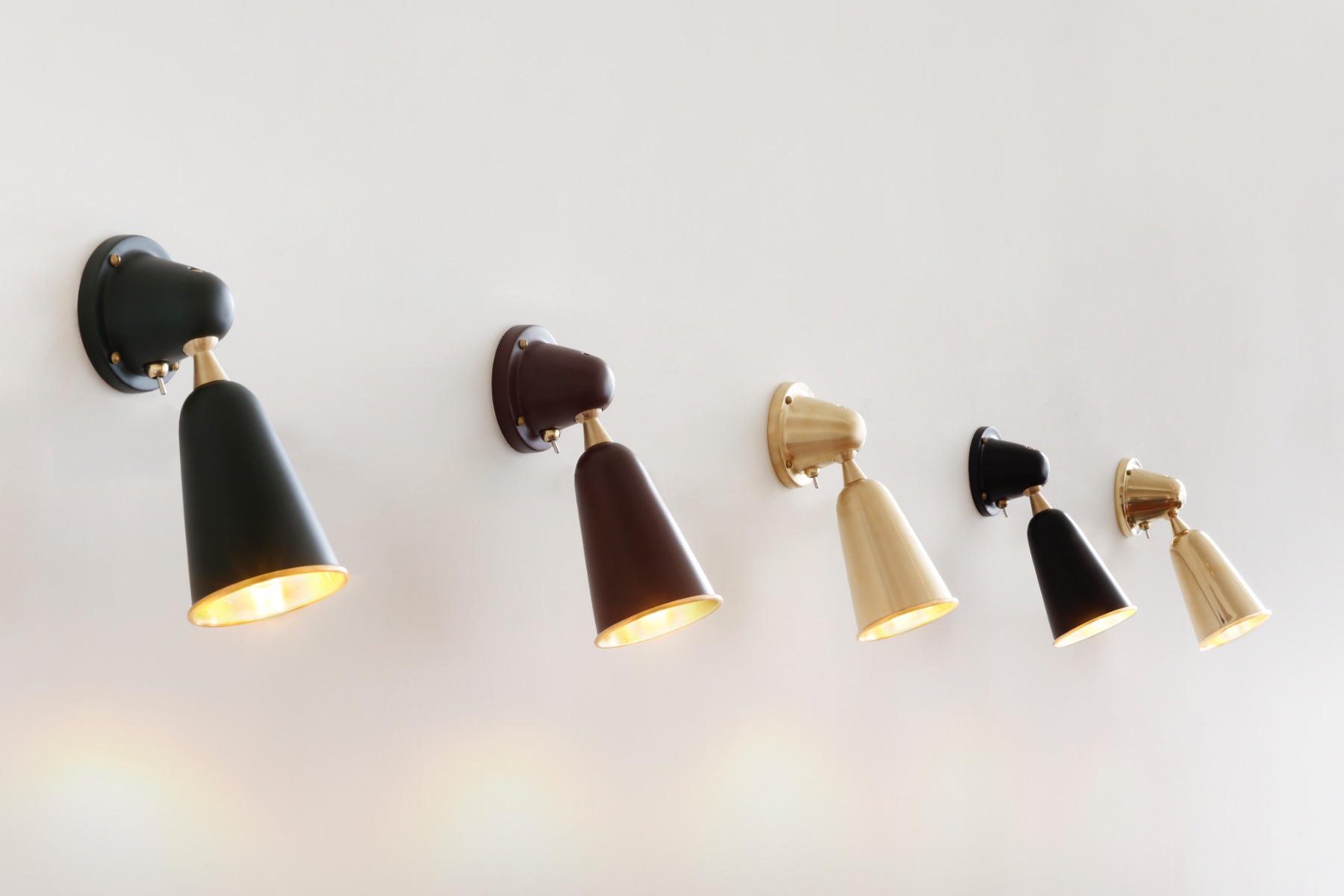 The Marble Cone Lamp is inspired by the Marble Centre Table by Rose Uniacke, which is where the interesting conical shape derives from. Available in various marbles, the base is lathed from a solid block of quarried stone. Each lamp sits on a solid bronze base.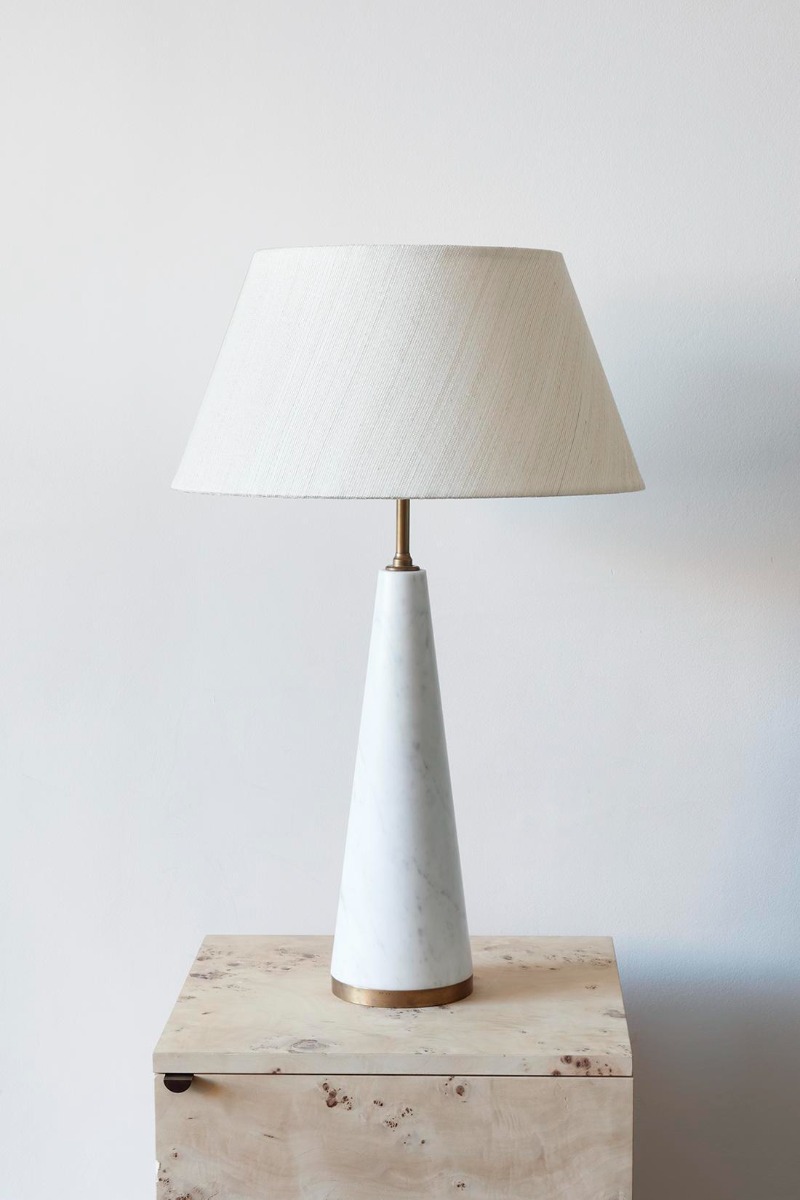 Our range of Tapered Drum Shades are sold separately and are available in a range of sizes and fabrics.
Explore the collection and download the catalogue here.