Discover Rose's Tableware Collection - from sparkling leaded crystal and hand-thrown ceramics to antique vases and tumbled table linen. Find everything you need to create a timeless table this Christmas season...
New to Rose Uniacke this Christmas - a range of table linen made up of tablecloths, napkin sets and tea towels. Made from a selection neutral RU Heavy Weight Linens, namely - Otter, Sorbet, Frost, Popcorn, Mallow and Ivory.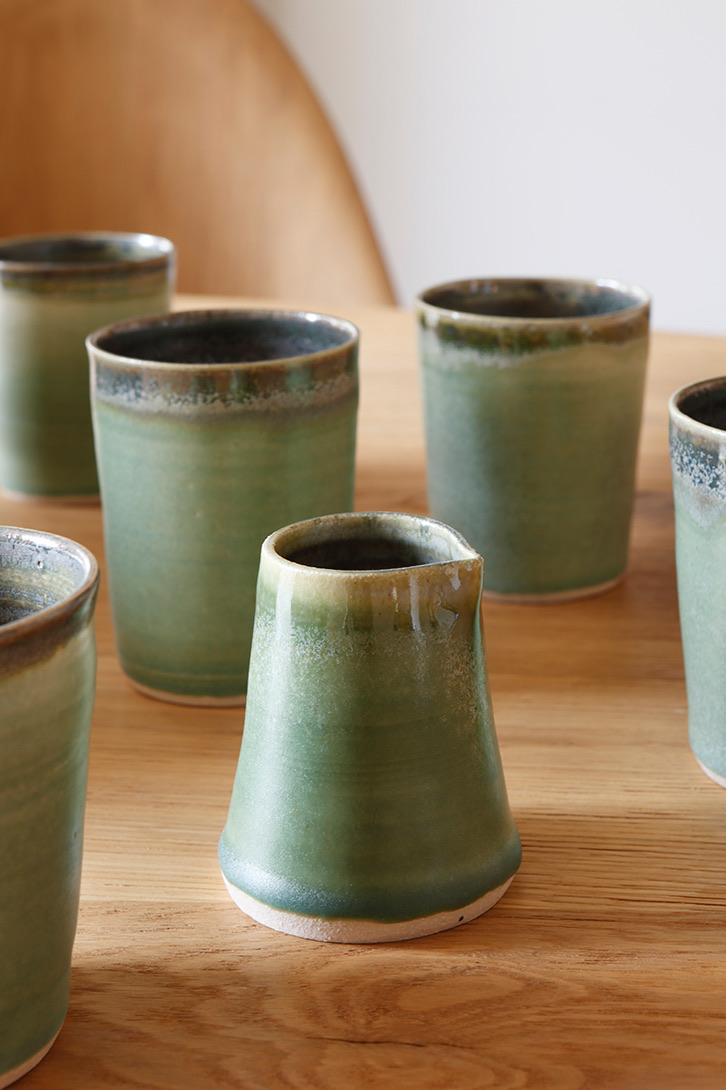 Use Rose's collection of ceramics to add a flash of festive colour to your table setting. The collection includes a selection of small bowls, mugs and a small milk jug. Each piece is hand-thrown in the UK and painted in a beautiful moss green glaze.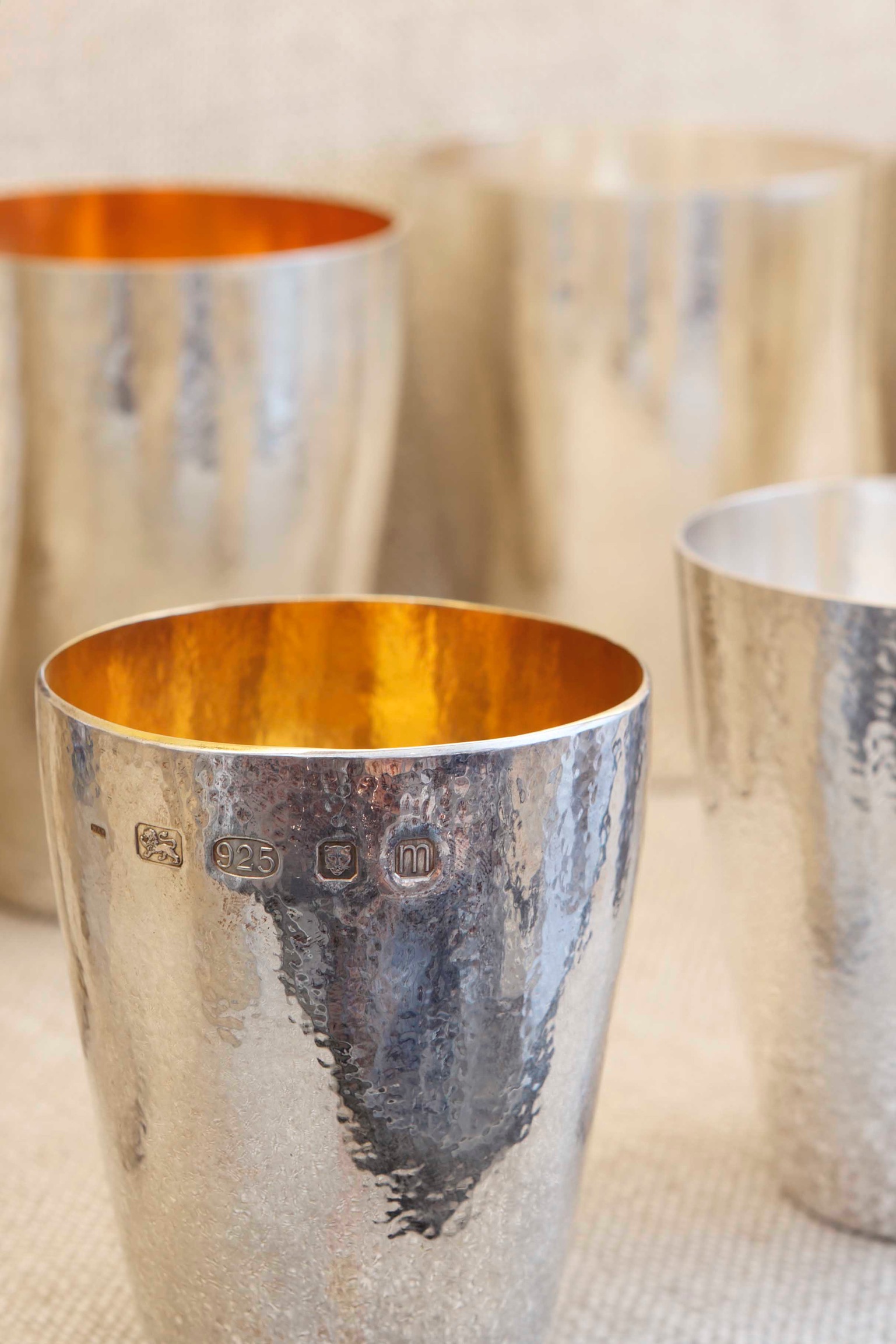 Add a bit of glamour with Rose's Hand-beaten Silver Beakers - available in both small and large sizes, and with or without gilt interior.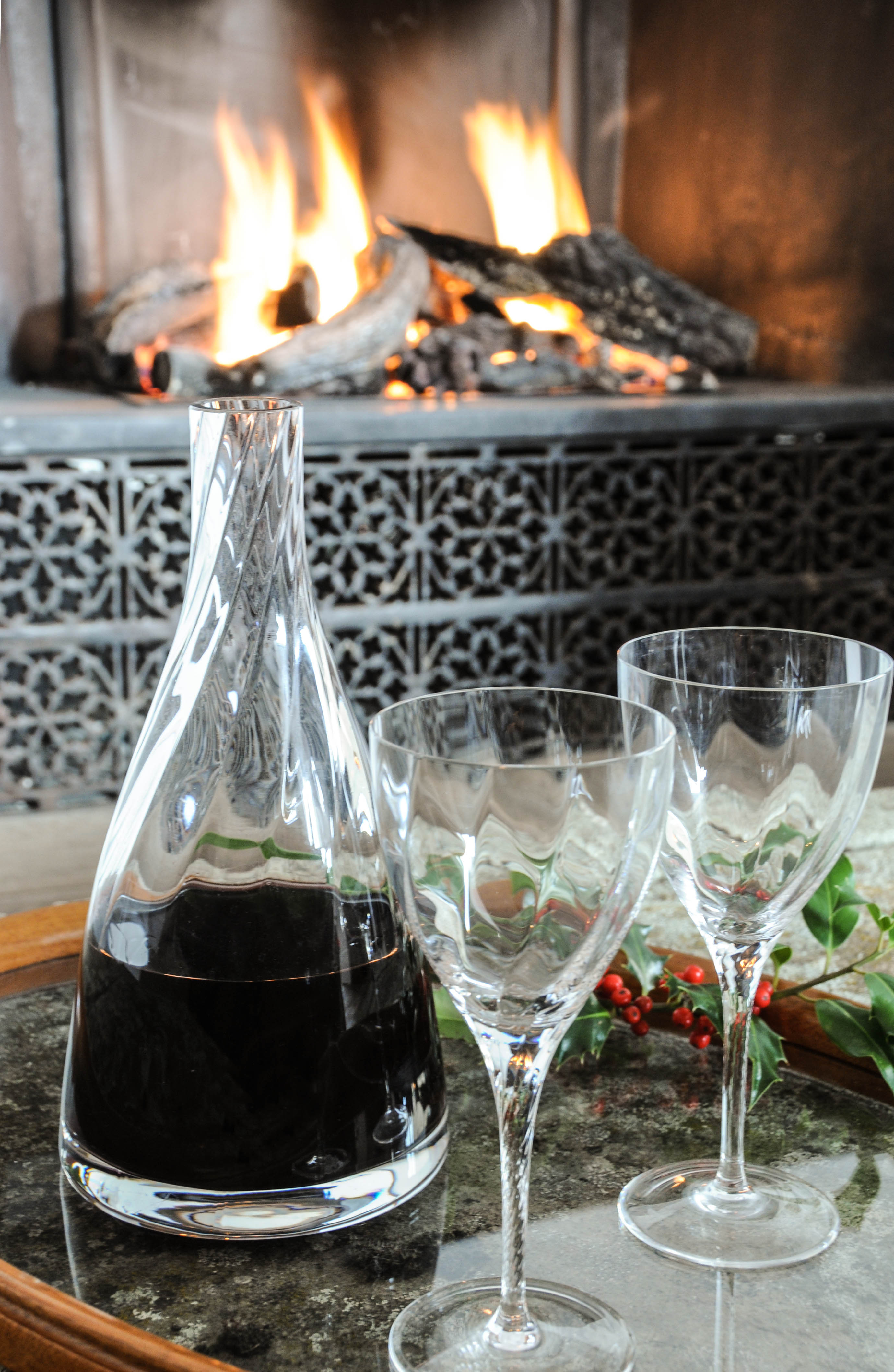 Rose's sparking Hungarian crystal collection, with its signature twisted design, offers a selection of beautiful glasses, decanters and jugs to impress your guests.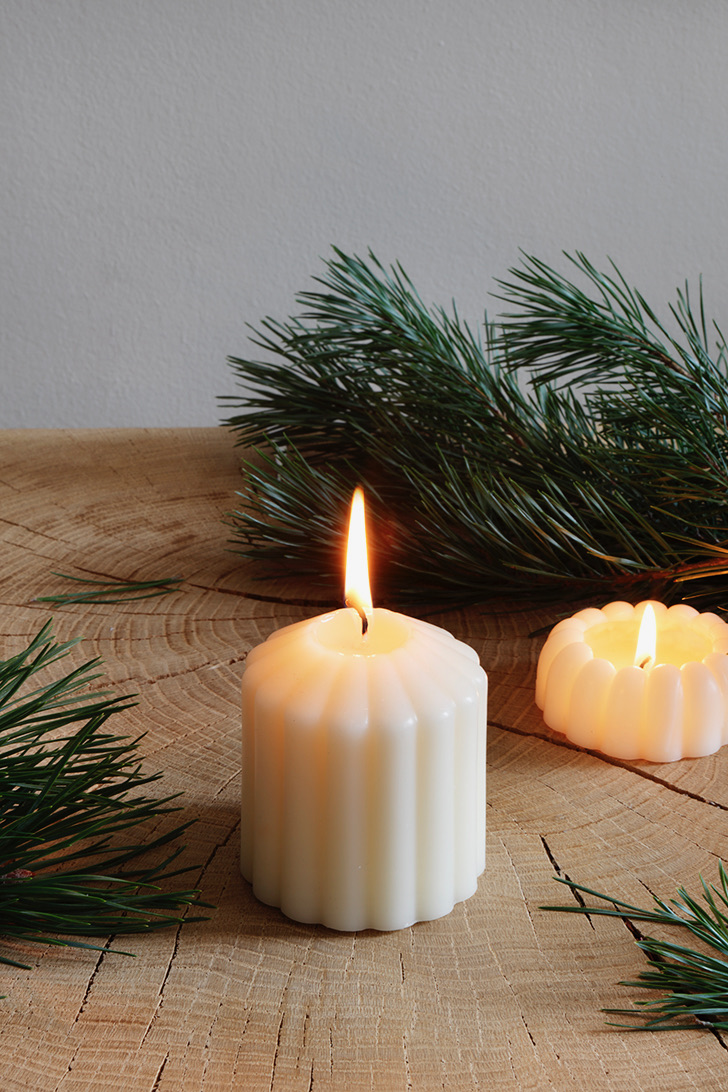 Designed with Christmas in mind - the Fluted Candle burns with an intense wintery scent of burning log fires.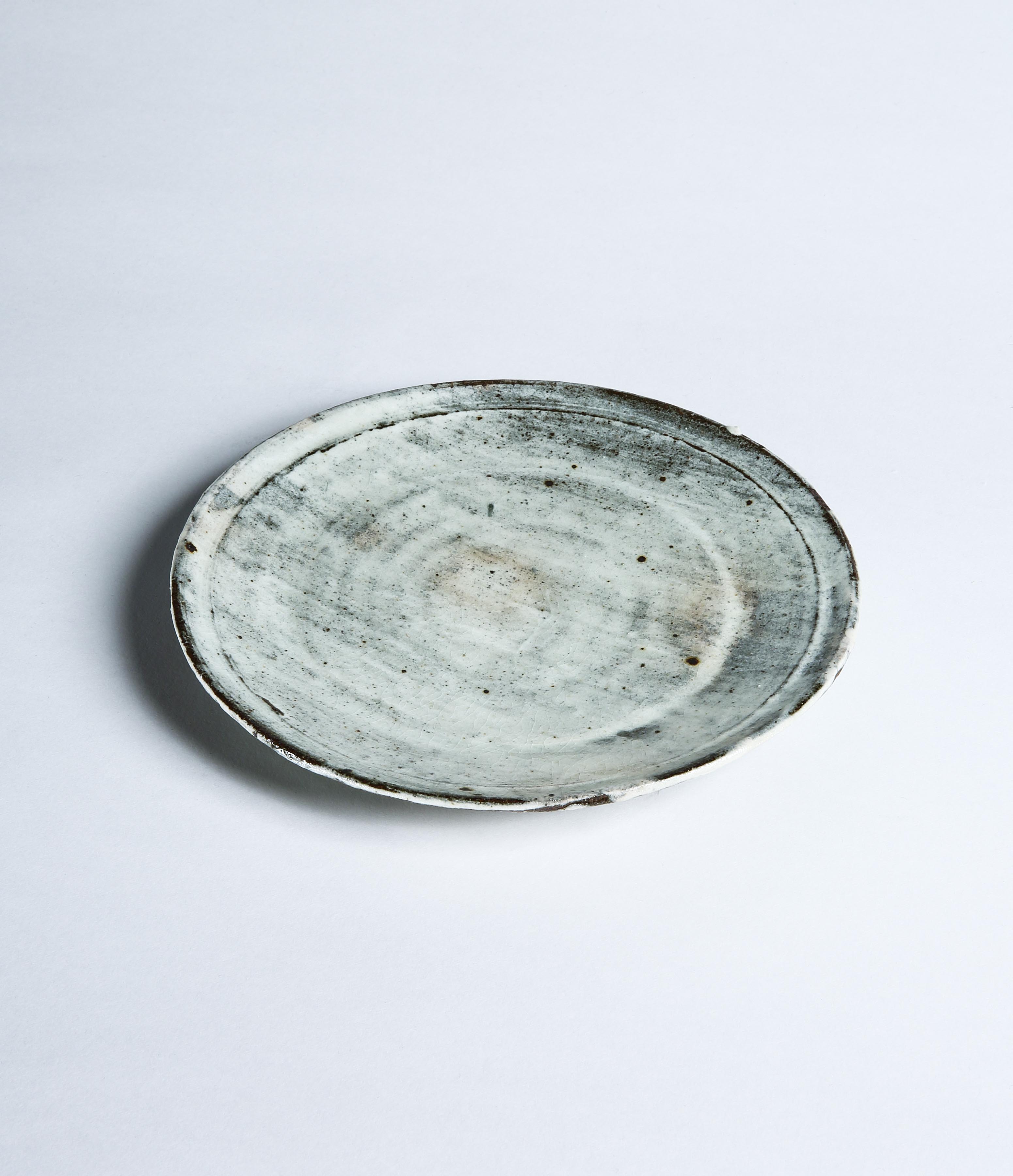 Handmade for Rose Uniacke by the highly respected Japanese born London based ceramist Akiko Hirai. Each piece is modelled from rough, dark clay allowing the white glazes to take on a depth of colour and to feel the rough texture of the clay below.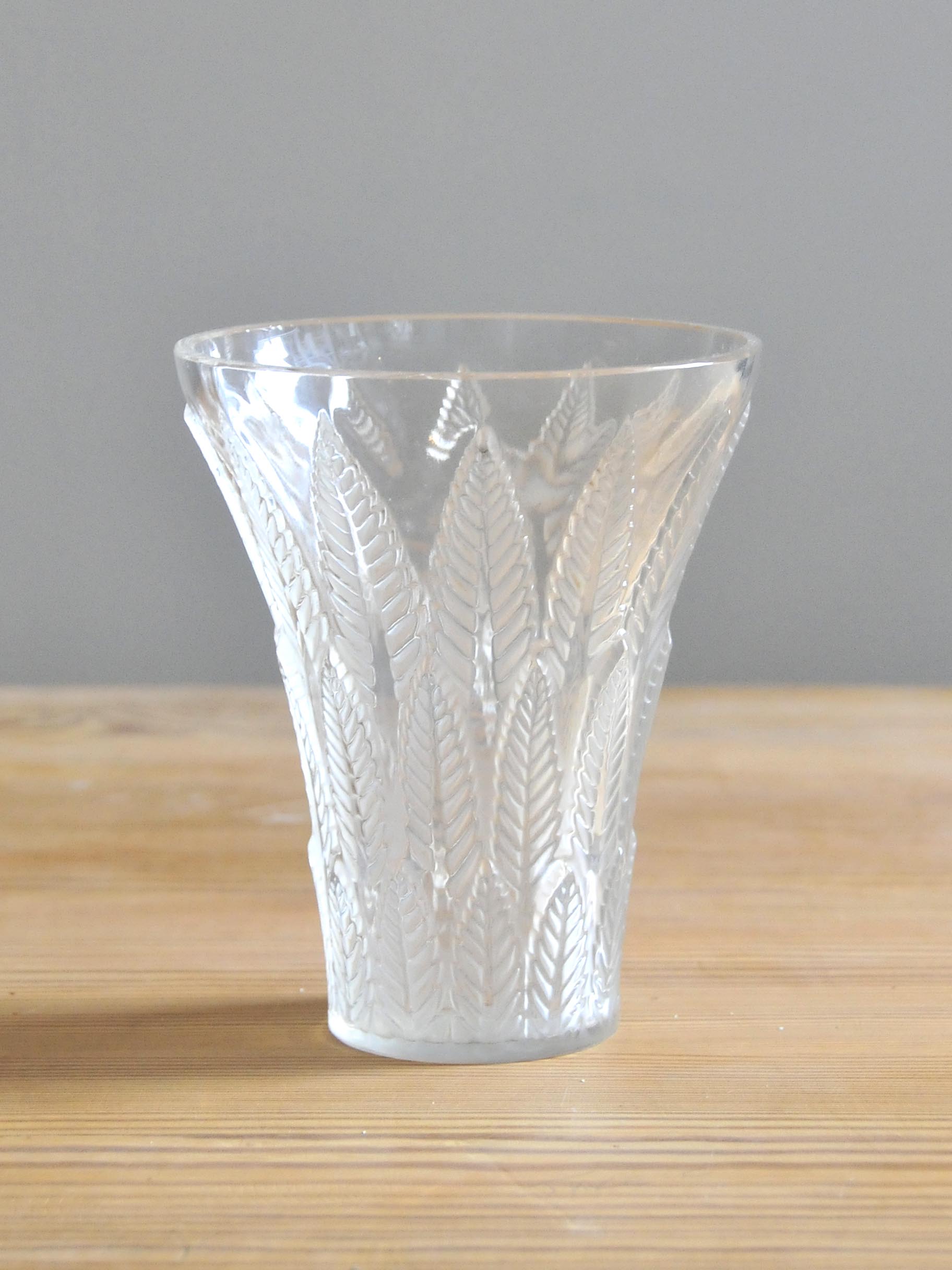 Add a finishing touch with the Art Deco 'Chataignier' Vase by Lalique - a wonderful centerpiece with its moulded reliefs of wintery fern leaves.