Suspension Bed Canopy
18.04.2023
To celebrate the arrival of Spring and the launch of our new Rose Uniacke Fabric collection, one of the rooms at our Pimlico Road home has been transformed to showcase a palette of warm ochre tones inspired by the season. The walls are painted in our Rose Uniacke Paint GrafClean in Peach; a flattering calamine pink with a hint of ochre.
The Suspension Bed Canopy, based on the traditional concept of a 'tester' bed, is composed of a suspended wrought iron frame with hooks and chains. The 'tester' is the upper frame of a four poster bed, allowing the curtains to be pulled around the bed, both for privacy and warmth. Available in all bed sizes, and made to order in a British blacksmith's workshop.
Our Rose Uniacke Headboard and Rose Uniacke Valance are the latest additions to our growing collection of Rose Uniacke Editions.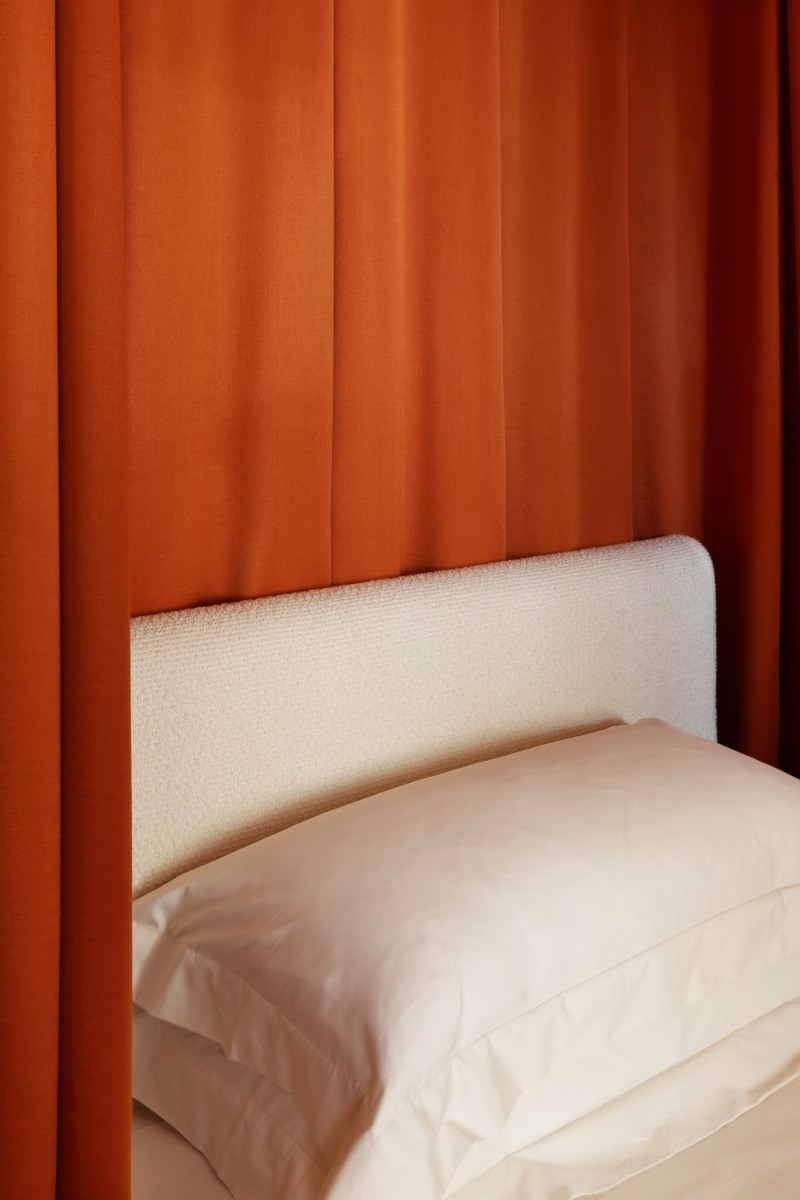 The headboard is handmade using a timber framework with ginger fibre and British wool filling. Its simple outline is true to Rose Uniacke style.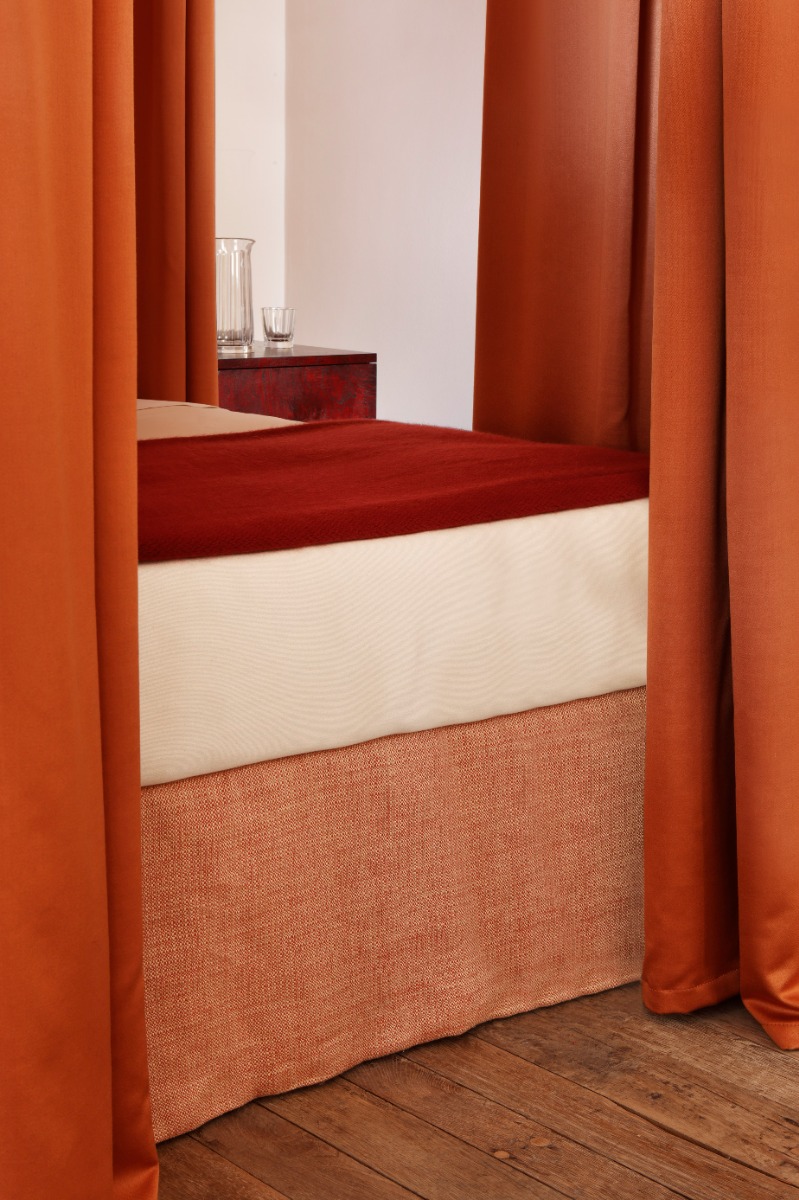 The valance is cut to just touch the floor and includes kick pleats to the corners and no visible seams.
Both products are available in King, Super King and Emperor sizes.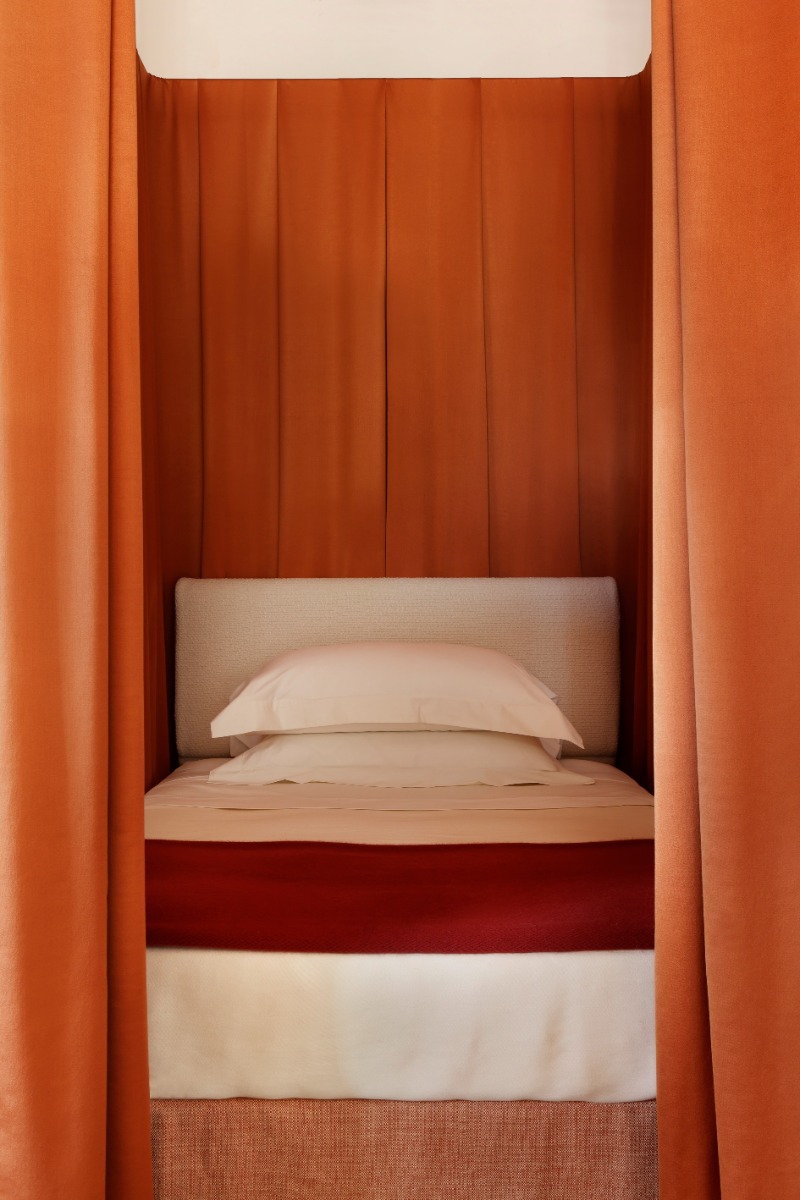 The bed is upholstered in warm ochre tones from our new Rose Uniacke Fabric collection, including Silk Wool Blend drapes in Topaz, Hemp in Rosehip for the valance and Textured Wool in Fleece for the headboard.
The Bed Linen Set in Petal has been created in collaboration with textile mills in the north of Portugal, a region well known for its cotton production and associated craftmanship. The Large Cashmere Blanket in Burgundy complements the warm hues.
Our Bedlinen and Blankets, Throws and Cushions are available in various colours and sizes.